TrustFord's Alperton dealership site has been offered for sale as the Ford of Britain-owned AM100 car retail group consolidates as part of the brand's plan to close almost half of its UK franchised retail sites.
Trustford chairman and chief executive, Stuart Foulds, confirmed the move had come as part of the Ford brand's rationalisation strategy, but said that a brand new 20-bay aftersales facility and Parts Plus franchise was being created "just 200 yards away", adding that the site's sales functions would move to the Edgware Road showroom.
It comes as part of a series of changes within the TrustFord network, with the closure of its Banstead dealership – to be consolidated into Epsom – and a move to shift the new car sales operations of Eltham and Perry Bar into Epsom and Erdington, respectively.
Bradford's body shop facility has also been closed amid a slackening of demand for accident repair services, Foulds said.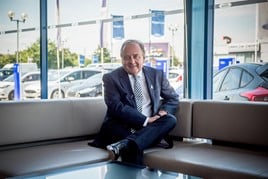 "We have made a small number of people redundant," he told AM.
Foulds, who took part in AM's AM100 webinar – to unveil the 2020 rankings and report – this week, said that the Alperton retail site would be "in demand" among property developers, and had been valued at in excess of £30m.
The TrustFord dealership site, on Ealing Road, covers around 4.44 acres.
TrustFord developments
Although the TrustFord group has made site closures, Foulds said that he was hopeful that the group's performance since the H1 COVID-19 lockdown had set it on a course to be "in the black" by the end of 2020.
"It all hinges on December, but we have enough things on the go right now to make it a possibility," he said.
He said that September had delivered a record 20,000 registrations for the business – as reported by AM at the time – and November now looked set to deliver record performance in commercial vehicles deliveries.
"From a fleet point of view I'm expecting November to deliver another record," he said.
"From a commercial vehicle (LCV) point-of-view we're in-line to do 5,000 vans. It's at times like this that our facilities at Long Marston and Sherburn come into their own."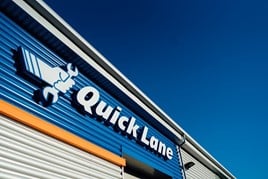 This week TrustFord opened its latest new Quick Lane fast-fit aftersales site, in Gorton, Greater Manchester, and it also has new dealership development plans for its channel island operations in Guernsey.
The end of the lease on its dealership at The Grange has triggered a plan to move its sales operations to a new facility on the site of its current aftersales facility at Longue Hougue. A planning application was entered last month.
Foulds said: "Land is hard to come by in the channel islands, so we're hopeful that the plan will get the green light.
"Bringing our sales and aftersales operations together in Guernsey will be transformative."