Peter Vardy will go head-to-head the likes of cazoo, carzam and cinch with a rebranded and expanded used car retail division following improved turnover and profitability in its 2019 annual financial results.
The Motherwell-based AM100 car retail group will exit the Vauxhall Motors franchise by the end of June and transform the six franchised dealership sites into used car supermarkets as part of the move to create the Carz operation, which will also drive online sales using the group's SilverBullet digital car retail platform.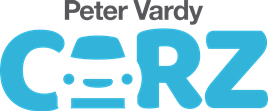 A statement issued by Peter Vardy said that the new direction – including the rebrand of its existing CarStore locations – would "double the group's annual used car volumes".
News of Peter Vardy's new used car retail strategy follows publication of its annual financial results for the 12-month period to December 31, 2019, which showed a 0.5% increase in turnover and 9% rise in pre-tax profits.
Turnover increased from £468.9m to £471.2m while profit before interest and taxation £7.3m (2018: £6.7m), it said.
Chief executive Peter Vardy said: "We were really pleased with our performance in a challenging market and we are committed to reinvesting all surpluses back into the business for future acquisition, property redevelopment and organic growth.
"Our ambition is to become the number one digital automotive retailer in the UK, and we have continued to invest in digital software, sales structures and process throughout 2019 to ensure we maintain our competitive advantage.
"We have worked closely with our sister company, Silver Bullet, as a key partner in improving our digital platforms and our goal is to retail 50% of annual sales via our e-commerce channel by 2025."
Financial performance
Peter Vardy's 2019 results showed increased earnings before interest, taxes, depreciation, and amortisation (EBITDA) of £11.3m, a 2.4% return on sales, from £10.75m, a 2.3% in 2018.
The group's operations currently consist of six volume and six prestige dealerships, two used car supermarket operations and a heritage cars dealership, with franchised businesses representing BMW, Mini, Jaguar Land Rover (JLR), Porsche, and Vauxhall.
The group said that it had achieved an average underlying profit of £581,000 per dealership.
Overall gross profit margins remained consistent at 12.7% in comparison to 12.7% in the previous financial year.
Underlying return on sales based on operating profit was 1.7% in 2019, it said, compared to 1.4% in 2018.
New strategy
Vardy said that, alongside its plans to press ahead with an increased used car retail footprint, the group would be shifting towards a new role as a "mobility provider" rather than a traditional motor retailer.
He said: "Throughout 2019, we conducted extensive research into both the motor trade as a whole and on future trends, to create our 10-year 2030 plan.
"We focused on the trends around 'ACE' (Automation, Connectivity, Electrification) which has guided our new 10-year Strategy.
"Establishment of our 2030 Strategy will lead to the group transitioning towards becoming more widely defined as a mobility provider rather than limiting our focus narrowly to that of a traditional motor retailer."
On the group's new used car strategy and transformation of its Vauxhall franchises in Aberdeen, Dalgety Bay, Edinburgh, Kirkcaldy, Motherwell, and Perth into used car supermarkets, Vardy said that each site's employees would be retained.
The group will also be recruiting as part of its expansion plans.
Vauxhall departure
Vardy added: "Whilst we will no longer represent Vauxhall as a manufacturer in Scotland by the end of June 2021, we have enjoyed a great relationship with it across the years and it has been an integral part of our success and growth since we first launched as a single Vauxhall site in 2006 in Perth.
"We believe, however, that our strategy to focus more on Used Car Supermarkets and luxury car brands is the right path for us to take now.
"We will of course be able to continue to service any Vauxhalls sold by us as our used car supermarkets will all become service centres, which should give peace of mind to all our current and future customers."
A joint statement issued by Peter Vardy and Vauxhall said that the two parties had agreed "a mutual and managed exit from each other which will take effect in mid-2021".
It added: "Peter Vardy has been a long-standing investor and valued partner of Vauxhall Motors, but the industry is changing and evolving quickly resulting in the fact that the respective future strategies of the two companies lie in different directions."
During 2019 the Peter Vardy Foundation made donations of over £500,000 to good causes including supporting local Scottish children charities in 2019.
The group also continued to support its OneChild child sponsorship scheme, working with Fields of Life in Uganda and Rwanda.