Sytner Group's CarShop used car supermarket division has been named as one of Glassdoor's Top 50 Best Places to Work in 2021, ranking at number 35.
The used car retailer was the only car retail sector business represented in the rankings and achieved an employee rating of 4.2 out of 5.
Glassdoor said CarShop provides employment opportunities across different locations, departments, and levels of seniority.
CarShop chief executive, Nigel Hurley, said: "Our management team works very hard to ensure all colleagues – whatever their location, department, or role – enjoy a suitably challenging, thoroughly rewarding and overall fun career with us.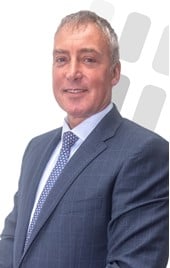 "So, this ranking comes as much-appreciated recognition of this, and how much we value our diverse team of colleagues."
The Sytner Group completed the latest expansion of its CarShop used car supermarket division with the opening of its largest retail site to date - a "mulit-million pound" facility in Nottingham.
Sytner acquired Northampton-based CarShop in 2017, closely followed by its acquisition of The Car People, which was based in Wakefield.
The Glassdoor list, which is based on anonymous employee reviews, also revealed how 96% would recommend CarShop to a friend and 98% said they approve of Hurley.
An anonymised car sales consultant at CarShop Warrington, left a review stating: "The management team are like family. Even though the sales team (30+ individuals) are separated into three teams, I can go and have a conversation with any of the managers at the branch."
Another anonymised review, left by a workshop team leader who has worked at CarShop Wakefield for over ten years, read: "I couldn't ask for any more over lockdown periods, (the business) kept us well-informed about everything (that was) happening and what we could expect when we get back. (An) enthusiastic place to work."
Last year, Sytner Group reported a 1% decline in revenues and 36.6% decline in pre-tax profits in its 2019 annual financial results.
The CarShop used car supermarket divison underwent a shake-up of its leadership team in December 2019, with chief executive Jonathan Dunkley, chief financial officer Brian Scott and commercial director James Dunkley of the Sytner Group's CarShop used car supermarket division have all having now departed the business.
According to the company, the employer's core values include, teamwork, trustworthiness, determination to perform at their best and enthusiasm to evolve within the company.
In return, CarShop said colleagues can expect to benefit from a competitive salary, discounts on cars and servicing, discounts on high street stores, enhanced annual leave, maternity and paternity pay, a company car scheme, various health insurance schemes and flexible working.
The retailer said career development opportunities are also available within the company and it provides training. CarShop also offers an Apprenticeship Programme for school and college leavers to obtain a nationally recognised qualification.
At the end of the scheme, successful apprentices will graduate with a guaranteed position in one of CarShop's departments, such as finance, sales, call centre and vehicle preparation, as well as a competitive salary offer, said CarShop.
Hurley said: "We are on a mission to transform the way people think a career in the car retail industry goes. It is so much more than its dated reputation – and we're proving this day in, day out at CarShop."