The Sytner Group has completed the latest expansion of its CarShop used car supermarket division with the opening of its largest retail site to date – a "multi-million pound" facility in Nottingham.
Planners gave the green light for the operation to transform the former 10-acre Homebase DIY store location on Queen's Road, Nottingham, early last year, but its planned opening in the summer was delayed due to the challenges presented by the COVID-19 pandemic.
Now the 900-car facility is officially open and has succeeded in creating 75 new jobs roles technician, customer service and vehicle handover roles.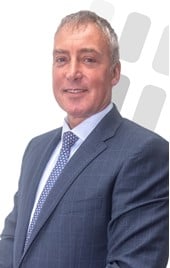 CarShop chief executive, Nigel Hurley, said: "There's no doubt about it – this year has presented an immense challenge to retailers of all types.
"But despite the many hurdles that the pandemic has presented, we're exceptionally proud to have opened our largest CarShop retail store yet, in Nottingham city centre.
Hurley added: "The store was set to open its doors back in summer of this year but, for obvious reasons, this had to be postponed.
"However, these extra months allowed the team time to ensure every detail of the store was perfect, hire the best people for each role and connect with local grassroots charities who need the support now more than ever.
"Each of these three things are held at the core of CarShop's culture."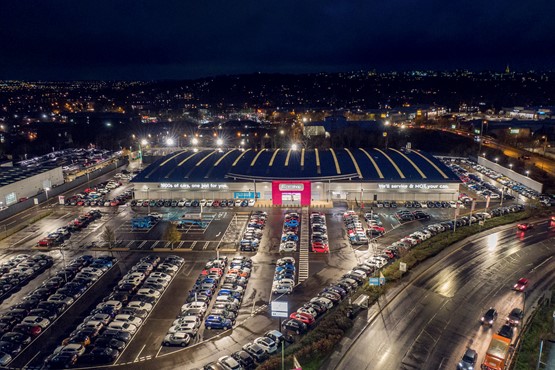 As well as the 900 vehicles on display at the new Nottingham CarShop site, the car supermarket operator said that customers can also browse over 9,000 makes and models on the CarShop website before arranging a test-drive at their local store, using click-and-collect or buying online.
The online model continues that pioneered by former CarShop chief executive Jonathan Dunkley, who led his business to Best Dealer Website accolades at the AM Awards in 2015 and 2017 and a Best Social Media Strategy award in 2018.
Sytner acquired Northampton-based CarShop in 2017, closely followed by its acquisition of The Car People, which was based in Wakefield.
Dunkley, who was initially appointed to run the newly-formed used car supermarket division, officially handed the used car supermarket business's operations over to the Sytner Group in June this year.
AM reported in December last year that Dunkley had departed the business, along with chief financial officer Brian Scott and commercial director James Dunkley.
The termination of both Jonathan Dunkley and Scott's appointment at CarShop was reported on the Companies House website on December 23.
James Dunkley subsequently joined Camden Ventures as a managing partner.
In March 2020 Sytner Group appointed former BMW division managing director Nigel Hurley as the new chief executive of CarShop.
Asked about the impact of COVID-19 following this week's opening of CarShop's new Nottingham store, Hurley said: "We have learnt a lot this year – our business model has had to adapt and quickly. I'd even go as far as saying it has changed more in the last seven or eight months than it has in the past five years, but we don't see this as a bad thing.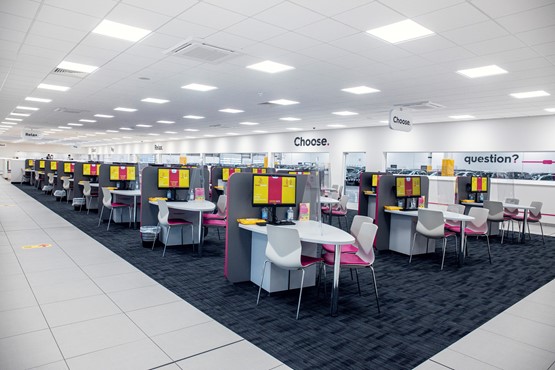 "For example, in enhancing our click-and-collect service we have seen how – for customers – the joy in car buying is that final exchange, the keys changing hands and them being able to drive off in their new vehicle.
"For that reason, we're putting systems in place to ensure this lengthy paperwork aspect is as seamless and fuss-free as possible."
Hurley added: "This year has only made us more determined than ever to plan for the future in a market that has proven itself resilient at the most difficult of times.
"We are constantly thinking about how we can better serve our customers in order to stay the UK's go-to retailer for high-quality, used cars – so watch this space."