The Peter Vardy Foundation has announced the launch of a new initiative to "help improve the lives" of young people in Scotland.
The AM100 car retail group's charitable foundation has launched GenZ Leaders, an initiative to help provide leadership and meta-skills to young people in Scotland, through an online-based programme – to be rolled out initially through Scotland's secondary schools.
Amid the COVID-19 pandemic, the GenZ Leaders programme has pledged 100,000 to help fund organisations that support the mental health and wellbeing of young people in Scotland.
Chief executive, Peter Vardy said: "We can all see the affect the pandemic is having on children.
"They miss both their routine, their educational opportunities, and their friends, so we want to help support the amazing organisations that are helping to tackle the frightening increase in mental health issues amongst children and young people.
"The GenZ Leaders programme has been set up to support all children to develop the skills they need for the modern world. And, as far as we are concerned, that starts with recognising the importance of good mental health in children."
Peter Vardy will go head-to-head the likes of Cazoo, Carzam and Cinch with a rebranded and expanded used car retail division following improved turnover and profitability in its 2019 annual financial results.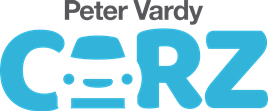 The Motherwell-based AM100 car retail group will exit the Vauxhall Motors franchise by the end of June and transform the six franchised dealership sites into used car supermarkets as part of the move to create the Carz operation, which will also drive online sales using the group's SilverBullet digital car retail platform.
In 2020, the Peter Vardy Foundation donated over £500,000 to charities and communities to help support them through the pandemic and said it will continue to work closely with the groups to provide support.
The foundation supported the community through a range of financial grants, volunteering, providing vehicles and producing 1,000 PPE kits to be distributed to the most vulnerable communities.
The Peter Vardy Foundation was created as a way of distributing 10% of profits from Peter Vardy Limited to good causes.
The GenZ Leaders programme is set to launch later this year, applicants are invited to apply via the GenZ Leaders website.