Pendragon has reported an underlying profit before tax of £8.2 million in 2020 annual financial results which painted a picture of a COVID-19 impacted year of two halves for the car retail sector.
The former AM100-topping franchised car retail group turned around a £31m underlying loss before tax in lockdown-hit H1 trading to deliver £39m underlying PBT in the second half of the year to make what market analyst Zeus Capital described as "good progress in testing times".
Despite a 35.1% decline in turnover during the year, to £2.92bn (2019: £4.51bn), the underlying PBT figure represented a 150% improvement on the previous year, when it suffered a £16.4m loss.
In a statement issued via the London Stock Exchange this morning (March 24), Pendragon said that the positive result had come in a year which saw the roll-out an organisation structure review delivering annual equivalent benefit of over £35m.
The developments included closure of 15 dealerships – resulting in an annual equivalent benefit of over £2m – as the group embarked on its new strategy to rebrand and restructure its Car Store used car division and increase its focus on digital sales as it targets underlying profit before tax of £85m to £90m by it 2025 financial year.
Pendragon chief executive, Bill Berman (pictured right), said: "It has been a difficult year for many people and I'd like to thank all of our team who have worked exceptionally hard throughout the COVID-19 pandemic.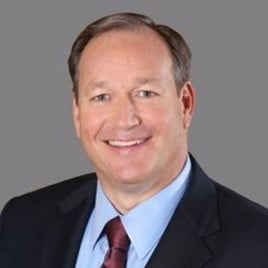 "Their resilience and dedication meant we were able to deliver a solid performance in what has been a particularly challenging period for the car retail industry."
Describing the operational challenges on 2020, Berman added: "We took early and decisive action to ensure the safety of our associates and our customers and protect the Group's financial position.
"We also accelerated the development of our digital capabilities and introduced both click and collect and home delivery options for our customers.
"These actions, coupled with the positive progress made against our new strategy, provide us with a strong platform for the future and the results for this period show there is good momentum in the business, despite the external pressures.
"We are confident the improvements made to our business model over the past year leave us well positioned to navigate this period and accelerate our strategy during the course of the year and beyond."
Pendragon's dealerships experienced a 29.2% decline in sales (to 56,804) during 2020 as used car sales declined by 44.5% (to 91,865).
However, UK franchised retail operation generated a rise in used car gross margins from 7.1% in H1 2020 to 9.7% in H2 as aftersales margins rose from 46.4% in H1 to 51.2% in H2 and new margins rose from 5.9% in H1 to 6.9% in H2.
The Car Store division generated an underlying operating loss of £1.2m, compared to an underlying loss of £25.2m in FY19, Pendragon reported, as revenue dipped 67.3% to £88.5m (FY19: £270.3m) following the closure of 22 of its 34 stores in 2019.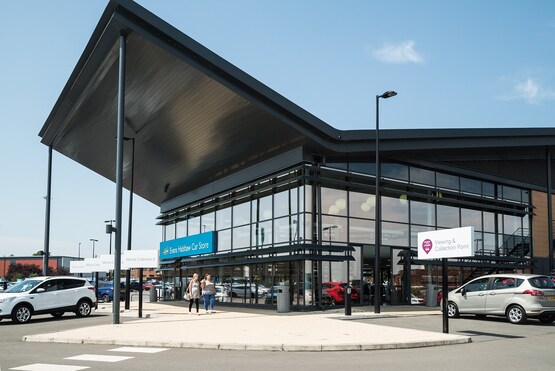 Pendragon reported that Car Store's underlying operating profit of £0.5m in H2 (H2 2019: underlying loss of £6.1m) indicated that the soon-to-be rebranded and restructured division is now "well-positioned for future growth".
At the same time the group was able to deliver a like-for-like cost reduction of 20.9%, underpinned by Government's COVID-19 support programmes, and the review of the store estate and organisational structures.
Net debt reduced by £19.3m during the year to £100.4m, meanwhile.
As reported by AM, Pendragon's disposal of its Hornburg franchised car retail operations in the US continued during 2020.
Disposal of its Los Angeles Jaguar Land Rover (JLR) dealership was completed on January 29, 2021, for consideration of £16.3m to take the group's current proceeds from all of the US Motor sites disposals since 2018 of £95.1m.
The group has also entered an agreement to sell the one remaining US Motor site, in Santa Monica, for £11.8m.
In its analysis of Pendragon's 2020 financial performance, Zeus Capital said that the business had made "good progress in testing times".
It added: "The group appears to be growing in resilience as it responds to the strategic plan, and while the short term performance will be impacted by a third national lock down, it has sold over 20,000 vehicles in the first two months of 2021.
"Pendragon has outperformed the market YTD in new and aftersales, with a lower cost base also driving through ongoing improvements."