Pendragon has completed the £16.3 million sale of its Hornburg Jaguar Land Rover (JLR) premium car dealership in Los Angeles, California.
The deal, first announced back in September last year, has seen Triunity Automotive Group take control of the operation, as planned.
A statement issued via the London Stock Exchange this morning (February 1) said: "Further to the announcement on 07 September 2020 concerning the disposal of the trade and assets of its Jaguar and Land Rover motor vehicle dealership located in Los Angeles, California, Pendragon is pleased to announce the completion of the sale.
"The Transaction duly completed on 29 January 2021 with the purchaser, Triunity Automotive Group, LLC, the operator of a privately owned dealership group, following fulfilment of all closing conditions and with total proceeds for the Company of £16.3m."
Completion of the sales of the Los Angeles business comes 11 months after Pendragon completed the £16.5m sale of its Chevrolet dealership in Puente Hills, California, and 21 months after the disposal of its JLR businesses in Mission Viejo and Newport Beach, California, as part of a bid to retrieve £100m from its operations across the Atlantic.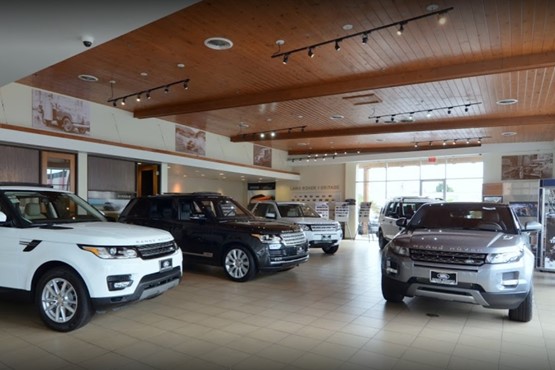 In December Pendragon revealed that it had agreed to sell its JLR dealership in Santa Monica, USA, to privately-owned dealer group Redwood Automotive in a £11.8m deal.
Disposing of the US-based car retail sites that Pendragon has operated for two decades will free up vital resources which should allow it to fully refocus on plans rebrand and restructure its Car Store used car division while driving digital innovation in a new growth strategy.
Those were the central priorities of a new strategy set out by the group last September as it targeted the delivery on an underlying profit before tax of £85m to £90m by 2025.
Pendragon said it had already implemented changes that will achieve savings of £37m-per-year as it outlined the plan to leverage greater efficiency through increased digitalisation while growing its Pinewood DMS business and re-vamping its used car offering.
Central to the group's plan is an overhaul of its used car sales operations.
Under the plan its Car Store network will be rebranded and restructured around a hub and spoke model incorporating eight propose-built £7.5m car supermarket sites designed to fulfil end-to-end digital sales and home delivery.