Pendragon's leadership team are today preparing for a shareholder revolt as Hedin Group joined other key stakeholders in stating it will vote against "out of tune" bonus payments.
Hedin Group issued a statement today (May 18) to join objections already voiced by Legal & General Investment Management earlier this week as it asserted that it would vote against a number of resolutions at tomorrow's AGM, including the AM100 group's remuneration report.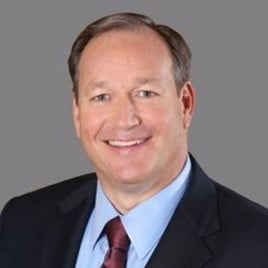 Chief executive and interim chairman Bill Berman is expected to face a vote against his re-election after payment of a deferred bonus worth £413,000 looked set to take his annual rewards to £3.2m.
Mike Wright, the non-executive director who chairs the remuneration committee, is also understood to be at risk of being voted off the board.
Sky News initially reported on the potential for a "massive shareholder backlash" at the weekend, with the focus very much on Berman's six-figure bonus.
It said that the payment was proposed despite the business's axing of 1,800 jobs and utilisation of millions of pounds of taxpayers' money to furlough staff through the Coronavirus Job Retention Scheme (CJRS).
In a statement issued today, Hedin Group, revealed it would vote against the reappointment of Berman and Wright and oppose the remuneration report
Anders Hedin, the chief executive of Pendragon's second-largest shareholder, which owns a 13.77% stake in the group. said: "This needs to stop as it is totally out of tune with what all other stakeholders in the company are experiencing and the amount of taxpayer support received.
"There is still no independent chairman of the company to represent shareholders and stop this excessive executive director pay."
In a blog post published on Friday (May 14), and reported by Sky News, Legal & General Investment Management said it planned to vote against several of Pendragon's resolutions.
It said: "The remuneration committee approved a bonus payment to executives that we do not consider a fair reflection of the stakeholder experience.
"The committee reset the bonus calculation and set a performance target that only assessed performance for the second half of the financial year, which was met in full."
LGIM is also expected to oppose the reappointment of KPMG as Pendragon's auditor because of its 24-year tenure in the role.
A Pendragon spokesperson declined the opportunity to comment ahead of tomorrow's AGM.
Pendragon reported back in March that it had delivered an underlying profit before tax of £8.2m in 2020 annual financial results which painted a picture of a COVID-19 impacted year of two halves.
The group turned around a £31m underlying loss before tax in lockdown-hit H1 trading to deliver £39m underlying PBT in the second half of the year, despite a 35.1% decline in turnover to £2.92bn (2019: £4.51bn).
Last year also saw Berman and his team roll-out an organisation structure review delivering annual equivalent benefit of over £35m.
The developments included closure of 15 dealerships – resulting in an annual equivalent benefit of over £2m – as the group embarked on its new strategy to rebrand and restructure its Car Store used car division and increase its focus on digital sales as it targets underlying profit before tax of £85m to £90m by it 2025 financial year.