Chorley Group has closed all its dealership sites to mark July 19's so-called 'freedom day' with a break for its workforce.
The Lancashire-based AM100 car retail group shut-up shop today (July 19) to mark the official easing of COVID-19 restrictions across England.
The move also served as a reward for staff who have shown their commitment to the business throughout the COVID-19 pandemic.
Notices were posted on the group's website as staff were encouraged to embrace a lie-in and enjoy the summer weather as part of its "Big Day Off" initiative.
A comment from the group said: "The Chorley Group big day off is back - the 19th July is a momentous day for the country and this is a well-deserved time for our team to see friends, hug loved ones and have a lie in.
"We still have a long battle as a country but we recognise the efforts our incredible team have demonstrated and this is a day for you all.
"Take the break, switch off & enjoy every minute."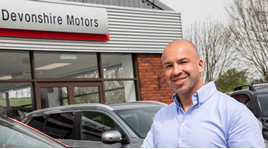 Last week AM reported that Devonshire Motors was aiming to reward its staff for their hard work throughout the COVID-19 crisis and their commitment to a upcoming six-month growth period for the business.
Dealer Principal Nathan Tomlinson will aim to amass a £30,000 'pot of gold' in H2, which will be equally distributed to his team at the end of the year.
Both Chorley Group and Devonshire Motors are past winners of the AM Best Dealerships to Work For initiative.
While Chorley Group and Devonshire Motors look to boost the morale of staff, however, car retailers have told AM that they remain cautious about the lifting of COVID-19 regulations in England.
Marshall chief executive, Daksh Gupta, was first to tell AM of his business' plan to maintain all social distancing measures in its showrooms after today – including the wearing of face masks.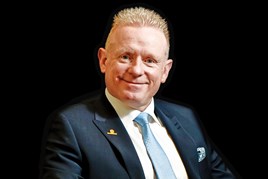 Peter Smyth, director at Swansway Motors, said its dealerships would adopt the same approach.
"We won't compel customers to wear masks if they choose not to wear one, but signs will make it clear that it's the approach we'd like them to take," he said.
"All customer facing staff will wear masks when dealing with the public."
Yesterday (July 19) the UK recorded 48,161 new COVID cases and 25 more coronavirus-related deaths in the latest 24-hour period.
Concerns are rising that rising cases could also result in an increase in staff absences as thousands of people are instructed to self-isolate by the NHS COVID-19 app.
AM reported last week that over 500,000 had been told to self-isolate by the app in a seven-day period.