TrustFord's marketing team claimed the AM Awards 2021's Best Marketing Strategy Award in recognition of the wide-reaching scope of its customer engagement.
Read on for more detail from the group's award-winning entry:
TrustFord offers its customers the choice to reserve vehicles online, purchase remotely, visit on-site, or take a blended approach.
Customers can also interact with TrustFord using video technology, Click and Collect, or have their vehicle delivered to their home or workplace.
TrustFord's 'Quick, Easy and Transparent' web journey continues and its TrustFord Now strategy has expanded.
Website improvements include what it describes as 'diligent housekeeping', a new content management system (CMS) and interrogation of its search engine optimisation (SEO) strategy.
Amplification of TrustFord Now continues and encompasses: TrustFord Now – vehicle purchase within the hour; Choose it Now – reserve a selected vehicle online; Bring it To Me Now – vehicle is delivered to a chosen dealership or home within 24 hours; Service Now – servicing a car within an hour; Mobile Service Now – go to a customer and service their vehicle; and Smart Repairs Now – on site or visit to make repairs.
TrustFord puts the customer and data at the centre of its marketing efforts and is evolving to make searching and buying its services or products easier.
The dealer group also reaches out to customers for customer feedback via survey or on social media.
TrustFord has developed a new app for sharing across its digital channels and in-store on point of sale, allowing users to take a 'virtual journey' around and inside a vehicle.
It is also working with Captify for display advertising; running a video campaign promoting its 'Fully Charged' video assets, designed to drive awareness of TrustFord, Ford electric and hybrid vehicles and the launch of the Mach-E.
Marketing results at TrustFord are strong: social engagement has increased reaching 3.7% compared with 3.2% in 2020, its web conversion-to-enquiry is 11.8%, and the AM100 dealer group's marketing leads delivered have increased by 12.2%.
Highly commended:
Shelbourne Motors
Award sponsor's comment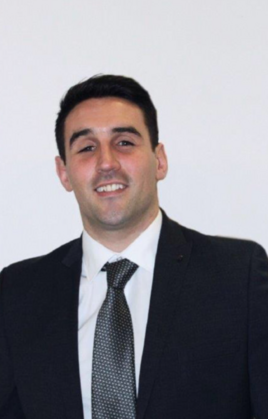 Richard Pyke - head of dealer relations UK at CarGurus writes:
We are honoured to recognise TrustFord & the innovation shown in creating their best in class marketing strategy. 
This is the second consecutive year where TrustFord have won this award which highlights their consistent performance and high quality execution of an all encompassing marketing strategy.  Recognising the transformation of our industry, TrustFord have used data to inform and continuously improve their customer communication strategy.
TrustFord Now, which aims to streamline the car buying process, along with other creative offerings and campaigns have continued to resonate with customers in 2021 and provide an incredible platform upon which to build both their business and their brand.
Like TrustFord, CarGurus and PistonHeads are focused on delivering the best customer experiences possible and it is with pride that we sponsored this award.