Vertu Motors become the 'Official Car Retailer' of North East football teams Middlesborough FC and Sunderland AFC for the remainder of the current season.
The latest in a series of sports sponsorships deals for the AM100 PLC, the partnerships will deliver matchday exposure and the potential for player appearances at promotional events for Vertu.
Vertu chief executive, Robert Forrester, said the group was "delighted" to expand its football sponsorship portfolio with the addition of Championship Middlesborough and League One Sunderland.
He added: "We look forward to working closely with them to bring the Vertu Motors brand to their audiences and support their various football initiatives across the region."
Vertu recently renewed its backing for the Professional Footballers' Association's (PFA) Fans' Player of the Month awards.
In Scotland, its Macklin Motors division has partnerships with Hibernian FC, Heart of Midlothian FC and is a Community Partner of Celtic FC.
The football partnerships are part of a wider sports sponsorship push by the group.
Earlier this year, Vertu announced the acquisition of the naming rights to the Eagles Community Arena in Newcastle, the car retail group also sponsors Channel 4's Formula One coverage, and Macklin Motors struck up sponsorship deals with Durham and Yorkshire County Cricket teams.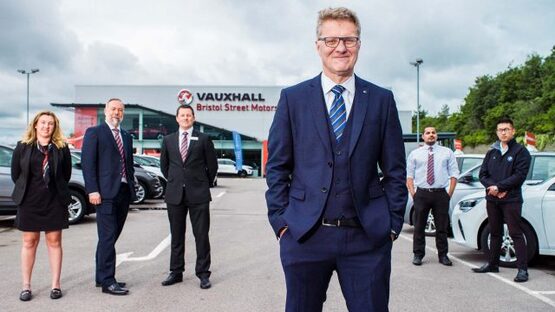 In an interview with AM earlier this year, Forrester told AM that the business would continue to drive a "big brand" profile after adding 30 car retail outlets in 15 months.
Forrester, who starred in ITV's Undercover Big Boss series in a bid to raise awareness of Bristol Street Motors earlier this year, told AM: "Our high-profile marketing is here to stay. If you're going to be successful, you're going to have to have big brands.
"Take Coca-Cola, for example. Why do you still see them on television? In terms of building a profile, it doesn't stop."
Commenting on Vertu's new sponsorship arrangement with Sunderland AFC, the football club's chief operating officer, Steve Davison, said: "We are delighted to welcome Vertu Motors as an official partner of Sunderland AFC. Vertu is an established and respected national brand which is renowned for its commitment to quality service and customer care.
"Based in the North East, it has an ever-growing presence within the region and we look forward to working with them to establish a strong and lasting partnership."