Vertu Motors chief executive Robert Forrester has told AM that he is "buying used cars everywhere I go" as part of the AM100 PLC's efforts to keep its forecourts stocked.
Forrester credited the appreciation of used car values during 2021 for a large part of his business's impressive interim financial results for H1, which showed a near 10-fold rise in profits to £51.8m and a 71.9% rise in revenues, to £1.92bn, as new car sales rose by 44.8% and used car sales by 67.3%.
But the CEO told AM that a group-wide effort has had to be made to keep the supply of used car stock flowing as supply restrictions hamper a market experiencing high demand.
"Compared with 2019 our used unit sales are level, and there has been a massive increase in margin," he said.
"We've had to work very, very hard to keep the flow of used cars coming into our dealerships. We've been buying cars from everywhere.
"Wherever I go and whoever I meet I ask them if they've got a used car to sell."
Among Forrester personal stock purchases are a BMW bought while on the school run and a Land Rover Discovery while watching a football match.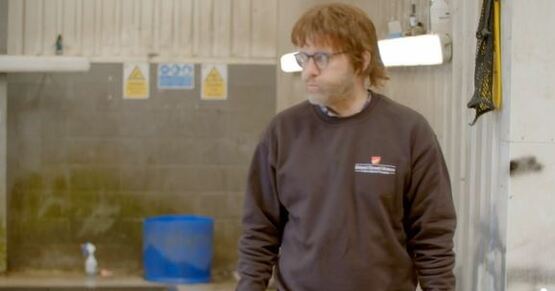 In a tongue in cheek reference to his flawed role as a car salesman during his participation in ITV's Undercover Big Boss earlier this year, Forrester took to Twitter last month, to share news of the acquisitions and state: "Might not be able to sell cars but can buy them."
Forrester said that Vertu staff were asked to be on the look out for potential used car stock.
The result was demonstrated in the group's interim results, with a £22.3m increase in gross profit generated from used vehicle sales compared to the same period in 2019, as gross profit per unit grew 42.4% to £1,679.
Vertu's vehicle acquisition tactics have not been universally successful, however.
Forrester told AM that he had recently visited one of the group's premium car dealerships to find that it had just five used cars in stock.
Vertu has launched its Sell My Car platform on its websites, offering visitors a means of gaining a valuation on their vehicle and selling into its dealerships.
Forrester said that it has also been working hard to leverage its customer databases to locate potential stock.
And he suggested that the effort would have to be ongoing for a period of time, as he expects buoyant used car pricing to continue.
"Assuming that demand stays level then, actually, we have got a three-to-four-year period of strong used car prices," he said.
"Look back at the scrappage scheme period. It took three-to-four years for margins to get back to normal."