Trenton Motors has fully reopened its Nissan Grimsby car showroom following a £200,000 investment to adopt the Japanese brand's new corporate identity (CI).
The work carried out at the Hewitts Business Park facility by the franchised car retailer, which has dealerships in Hull and Grimsby, is part of a network-wide upgrade of Nissan's facilities which is proceeding at pace.
It aims to refresh the brand's customer experience as it embarks on a plan to offer 15 new electric vehicles by 2030's ban on the sale of new wholly petrol or diesel-powered cars.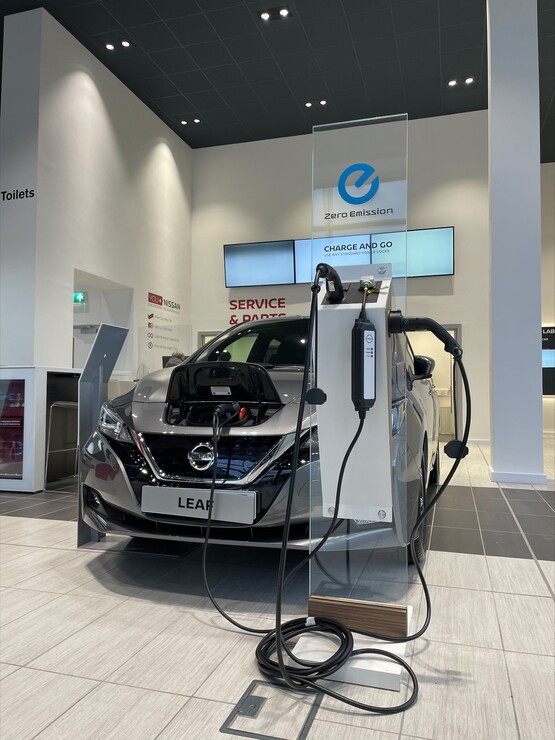 Trenton Nissan Grimsby operations director, Andrew Woodhall, said the CI changes will help raise the brand's profile in Grimsby.
''Our dealership looks amazing," he said. "It's clean and crisp and has really brought the business into the 21st century.
''We are situated on a busy business park and showrooms representing other manufacturers are nearby – but the new Nissan branding gives us a massive presence on the site and will really help us raise our game. We're certainly easy to spot now.
"We can't wait to show off the fantastic cars Nissan has to offer in our smart new surroundings.''
Spencer Clayton-Jones, Nissan's director of network development and customer quality, said: ''We are thrilled that Trenton Nissan Grimsby has adopted our new corporate identity and send them every good wish for the future.
''The Grimsby showroom looks tremendous and showcases our cars in exactly the right way. We're sure customers will love it – congratulations to all concerned.''
Last month the Renault, Nissan and Mitsubishi alliance has revealed plans for 35 electric cars by 2030 following investment of 23bn euros during the next five years in common platforms, connected mobility and pure electric powertrains.
Based on five common EV platforms, the alliance said it will have 35 electric cars from 2030.
Among the first new additions to the Nissan range will be the new Ariya EV SUV.