Your Ford Centre Group has revealed plans for a new Dundee car dealership after expanding its portfolio in the city previously served by former brand franchisee Arnold Clark.
Dundee Ford Centre is scheduled for a summer 2023 opening on a redeveloped 10.5-acre site in Baird Avenue, Dundee – formerly the home of a Tesco Distribution facility.
The creation of the new dealership to serve Your Ford Centre Group's new franchise was described to AM as "a natural expansion for the family-owned group", which already represents Ford in Cupar, Kirkcaldy, Dalkeith and Peebles.
Group managing director David Short said: "We are delighted to be Ford's preferred operator for the area and very much look forward to becoming part of Dundee life."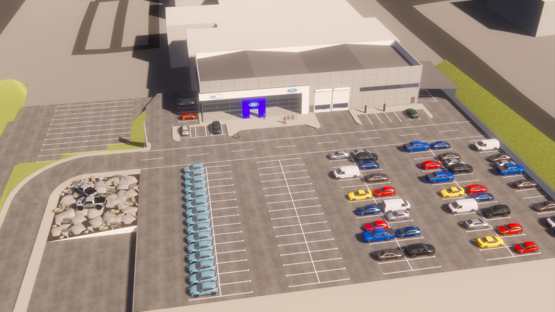 The new Dundee Ford dealership will offer the full Ford car range, as well as a display of over 100 used cars and commercial vehicles, a six-bay workshop and MOT facility.
Short said it was anticipated that the new business will create up to 25 jobs.
He added: "The site is in a prime location with great visibility, and we believe that when completed it will deliver a facility, we can be proud of.
"It's an ideal location and there will be generous space to allow a comprehensive display of new and used cars for the people of Dundee and the surrounding area.
"We expect to commence works on site in early 2023, with completion scheduled for the summer."
Jarvis Simpson, zone sales manager at Ford Motor Company, said: "We are excited to have Your Ford Centre move into the area previously covered by Arnold Clark."
Arnold Clark announced its surprise exit from both the Toyota and Ford franchises in February this year in a move described by Hawthorne in an interview with AM as a "refranchising exercise".
The move affected six Toyota dealerships and 20 Ford sites.
Ford announced a new 'Ford 2025 dealer plan' car retail strategy in 2020 which would result in the closure almost half of its 400 UK franchised car retail sites.
Arnold Clark has now refranchised the sites, or ushered in its Motorstore used car operation, and Hawthorne told AM last week that the AM100 group will also become the sole Scottish retailer of the Chinese electric vehicle (EV) brand BYD in 2023.
Ford, meanwhile, is celebrating the prospect of a new dealership in Dundee, a city working to drive an EV revolution just as the US OEM giant does the same.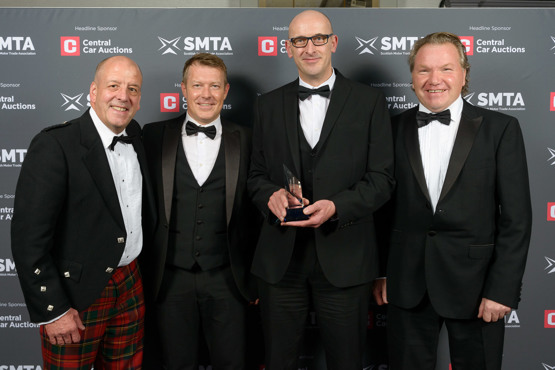 Simpson said: "Dundee has great low carbon and green energy standards, and this will help support Ford's shift into EVs such as the Mustang Mach-E, Puma and Transit over the next years as we move towards 2030.
"With many years of Ford experience within the group we are delighted Your Ford Centre will be bringing the Ford brand and their commitment to service excellence to Dundee and the surrounding area."
Your Ford Centre Group said that its new Dundee Ford Centre would support local community initiatives wherever possible, reflecting a commitment which recently secured its recent CAR (Community Activity Recognition) Star Award 2022 award from the Scottish Motor Trade Association (SMTA).