Pendragon has opened the doors to two new BYD electric vehicle (EV) dealerships in Birmingham and Milton Keynes today – with a further four planned openings for the Chinese car brand.
The AM100 PLC's openings come just days after BYD's county manager for the UK and Ireland, Bono Ge revealed the EV brand's ambitious plans to establish a franchised car retail network of 100 car dealerships in the UK by the end of 2025.
And Pendragon forms a key part of the growth – with Arnold Clark, Lookers and LSH Auto UK also among its partners – as it plans further openings at a flagship BYD Mayfair retail site on Park Lane, London, among further partnership opportunities.
Chief executive Bill Berman said: "It is a privilege and honour to be a pivotal part of BYD's launch into the UK market, with the introduction of two key Stratstone BYD sites in Birmingham and Milton Keynes.
"Followed by the upcoming opening of BYD's flagship, Stratstone Mayfair, in the Capital, and an additional five more dealerships in 2023 and beyond, we are certain our new EV partner will excite automotive fans across the country.
"As we move closer to the government's 2030 EV plan and British drivers' appetite for greener vehicles, the launch of our first all-electric showrooms is a special moment in history for Pendragon."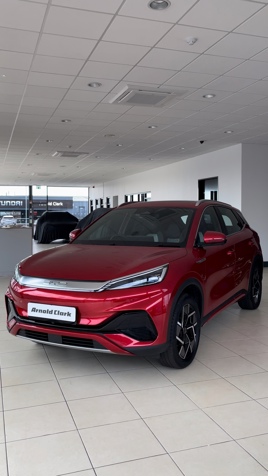 Arnold Clark has also become BYD's sole retail partner in Scotland this week, with the opening of its new dealership in the former Citroën retail site at Linwood, Glasgow.
Group managing director and chief executive Eddie Hawthorne said: "Having established themselves as one of the industry's leading manufacturers when it comes to electric vehicles and new technology, this partnership with BYD will help to drive our own electric strategy and reinforce Arnold Clark as the place to go for alternative fuel vehicles."
BYD hosted the UK motoring press for the launch of its debut UK vehicle, the Atto 3 SUV, last week.
Although Ge would not be drawn on sales volumes or the model launch plan at the event, he did tell AM that BYD has 19 models in China – including vans – and will be selecting the right ones for Europe.
Chinese EV invasion
BYD is one of a handful of Chinese brands making a move on the UK market.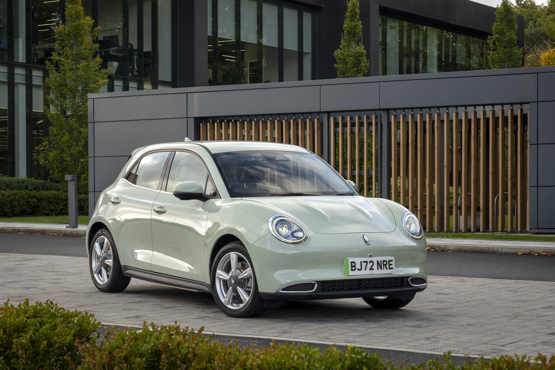 The IM Group imported Great Wall Motors' (GMW) Ora EV brand has already opened dealerships with Wessex Garages, Peter Vardy, Lookers and Chorley Group as it drives the launch of its Funky Cat hatchback.
Chery is also vying for car retailer partners after it revealed plans to enter the UK market with its Omoda 5 crossover in 2024.
Korean carmaker Hyundai's Genesis Motor Europe premium brand is also now in discussions with potential retail partners after initially aiming to establish itself in the UK market with online sales and stores it operated itself.
News of the newcomers will be a a potential boost for franchised retailers as many established UK automotive brands – including Stellantis, Ford and Nissan – slim down physical their retail presence in pursuit of improved profitability.
Stratstone BYD Birmingham and Stratstone BYD Milton Keynes are Pendragon's first all-electric car retail sites.
Dealers to deliver 'great customer service'
Two of the three BYD ATTO 3 model variants, Comfort and Design, will be available to order in the Stratstone BYD Birmingham and Milton Keynes showrooms this week, with the Active model following later this year, Pendragon said.
BYD's ATTO 3 has a five-star safety rating from Euro NCAP and claims a 260-mile zero emissions range (WLTP combined) from its 60.48kWh battery, alongside DC charging which allows it to be filled from 30% to 80% in as little as 29 minutes.
Michael Shu, the general manager and managing director at BYD Europe and International Cooperation Division, said: "BYD's passenger car business has developed rapidly. We have made some preparations for the British market and brought a new product matrix, including our first car – the BYD ATTO 3.
"At present, BYD has served a total of 3.5 million NEV (New Energy Vehicle) car owners. We hope to bring these experiences to the United Kingdom, which we recognise as one of the top European markets.
"With the advantages of BYD's core technology, cost and production capacity, combined with the localised resources of local dealer groups, we will bring diversified choices to consumers and provide great customer service."