Peter Vardy has celebrated a five-star start to sales from the newest addition to its Carz used car retail division – the former Cazoo handover centre at Grangemouth.
The AM100 car retail group took its Carz footprint to eight locations with the opening of the facility off Glensburgh Road earlier this month and chief executive Peter Vardy took to LinkedIn this week to celebrate the close of a "great first month" of trading.
Vardy said: "Earlier this month we opened the doors to our new Carz Grangemouth dealership, and what a great first month. It's great to see the dealership start with a strong sales rate and to see the great 5-star guest reviews in our first month of trading.
"This a testament to the hard work and dedication of Scott and the team in Grangemouth, as well as the wider team who helped with the acquisition."
Peter Vardy grew its Carz division through a decision to exit Stellantis' Vauxhall franchise and convert its former franchised sites to used car dealership back in January 2021, with stores opening their doors on July that year.
It acquired the former Cazoo used car handover centre last month and moved quickly to add it to a network which now features sites in Grangemouth, Perth, Motherwell, Kirkcaldy, Edinburgh, Aberdeen, Glasgow and Dundee.
Earlier this year Cazoo axed 15 of its former handover centres from its website as it consolidated its UK operations in a bid to save £200 million annual in costs.
Yesterday (March 30) the New York Stock Exchange listed online retailer, founded by Alex Chesterman in 2019, posted a £704 million loss in its annual financial results for 2022.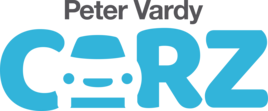 Last year, however, Peter Vardy took the decision to close its Carz facility located in a former Vauxhall franchised dealership site at Dalgety Bay.
In a statement issued via its website last May, the group said: "Peter Vardy have taken the difficult decision to close our Dalgety Bay Peter Vardy Carz dealership. We have dearly loved our time in Dalgety Bay, looking after the sales and service needs of our loyal guests both as a Vauxhall dealer and latterly as a Carz dealership.
"However, as we look to expand our CARZ footprint and impact it became apparent that our location in Dalgety Bay did not have the space or scope to fulfil our desire for growth.
"As a result, we have made the difficult decision to relocate our premises to our much larger operation in Kirkcaldy."