Peter Vardy Group has celebrated record annual financial results for a period in which it sold its SilverBullet online retail software division and exited the Vauxhall franchise to focus on used car sales.
The Motherwell-based AM100 car retail group's turnover reached £572m as pre-tax profit £26.1m from its Peter Vardy Holdings Limited, CarMoney and SilverBullet businesses during the 12-month period to December 31, 2022 – providing an equivalent return on sales of 4.6%.
A statement issued by the business described the performance as "a storming recovery from shutdowns and COVID-hit sales in 2020", adding that the results marked its most successful year since inception fifteen years ago.
Chief executive Peter Vardy said 2021 represented "a significant year of change" for the business as it decided to end a 15-year partnership with Vauxhall.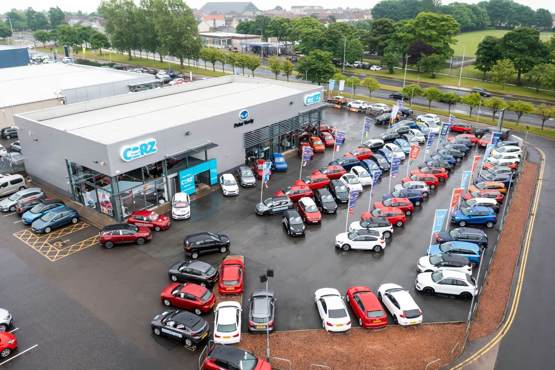 He added: "In July 2021, we transformed our six former Vauxhall sites into used car supermarkets and underwent a full rebrand moving from Peter Vardy CarStore to Peter Vardy CARZ.
"This change significantly increased our Peter Vardy brand representation throughout Scotland."
Peter Vardy continues to represent five prestige franchised car brands at 12 dealership sites, including BMW, Mini, Jaguar Land Rover (JLR) and Porsche, as well as a heritage cars dealership.
It also operates the fast-growing finance broker, CarMoney which succeeded in increasing its turnover by 125% and generating a return on sales of 24.1% during the reported period – brokering over £97m of loans.
Vardy said that its car retail operations had delivered unprecedented used sales and margin during 2021.
The business empowered its centralised stock buying teams and launching our GoodBye Car product, purchasing vehicles directly from consumers, to help drive a 59% increase used vehicle turnover.
He added: "Although 2021 continued to be a turbulent year for new car supply and delivery, however, it proved an extremely successful year for the group in terms of new car order take and securing the future profits and success of the business."
Alongside its renewed focus on used cars, Peter Vardy Group's also places mobility as an intrinsic part of its 2030 strategy.
In 2021 it launched our new mobility division, which included the launch of our Peter Vardy Leasing business and FlexAuto vehicle rental, and now aims to lease 15,000 new vehicles to guests as part of an initial five-year plan.
Throughout 2021, Peter Vardy continued to operate its 'Sell to Give' purpose, with 10% of the profits donated to charities supporting children and young people.
Last year also marked the launch of Gen+, an online leadership programme for school children which began trials with 750 pupils across four schools in August 2021.