Just 5.3% of car buyers would be happy to buy their new vehicle entirely online, according to the results of a poll conducted by What Car?.
The consumer magazine's online poll of 7,229 in-market car buyers found that few were willing to transact wholly online, with 46.3% stating that they needed to test drive their next car before signing on the dotted line.
And while over a third (36.9%) of new car buyers have already decided on the exact vehicle they want to buy by the time they set foot in a dealership, more than 15% suggested that they still expected an opportunity to haggle over a vehicle's price, appearing to take issue with the lack of ability to influence the value for money via online retail sources.
One-in-11 car buyers (8.47%) said they also felt that they would miss out on stock cars by shopping wholly online and not visiting a dealer.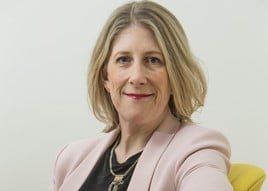 The findings were published in latest in a series of weekly updates from Rachael Prasher, managing director of What Car? and Haymarket Automotive, this morning.
What Car? said that it's poll of website users was part of a drive to discover how the COVID-19 had affected car buyers' approach to online car research and buying options.
"The global pandemic has forced businesses to embrace online working and selling – and the automotive industry is no exception," it said.
"In recent months we've seen more aggressive investment in online automotive sales channels than ever before, with multiple OEMs launching new online portals, virtual showrooms and other digital innovations to take their business into the digital sphere.
"To understand where the opportunities and challenges lie for dealers and OEMs, we polled 7229 in-market buyers about their attitudes to buying a car online."
What Car? found that online research was the most enjoyable part of the car buying journey for a 44.76% of respondents.
Of those who said that they wouldn't buy a car online, 36.42% said they want to see cars in person before buying.
Some manufacturers and retailers are already responding to this, with the likes of Renault/Dacia's Virtuel Showroom, Skoda's Live Tour and Groupe PSA's Virtual Showroom all aiming to take customers further down the research funnel.
Respondents to the What Car? poll said one of the most positive aspects of online buying is the price transparency it offers and 16.8% believed that buying online would actually save them money.
Insight into the proportion of car buyers who are happy to buy a vehicle wholly online comes as the automotive retail sector embarks on a restructure to drive efficiency by embracing a greater degree of online activity.
Uncertainty perhaps remains about the best formula for success, however.
As Cazoo founder Alex Chesterman last week insisted that the opening of its first physical location - one of a "couple of dosen" Customer Centres expected to be opened by the business - was "no u-turn" for his onlne retail business Pendragon also revealed plans to launch a digitally-led used car division last week.