Groupe Renault brand Dacia has launched a new end-to-end online retail platform offering virtual showroom vehicle tours and a remote e-signature process allowing customers to buy a new car without entering a dealership.
The new Renault Clio, new Captur, Kadjar, and new ZOE electric vehicle (EV) models along with Dacia's Sandero and Duster SUV will also be showcased online via a new Virtual Showroom platform launched today (April 17), with a team of product "gurus" on-hand to deliver tours and tips as consumers continue to research their next car purchase online during the COVID-19 coronavirus lockdown.
Groupe Renault said that its update of the new online sales process for Dacia – which includes home delivery – would not mean that it would be selling cars during the lockdown period.
It said that customers would be able to choose from a full range of Hire Purchase (HP), Personal Contract Purchase (PCP) and Contract Hire (CH) finance offers online, but added that home deliveries (free until June 30) would be completed "as soon as the dealership reopens".
While Renault models currently remain unavailable for purchase online, the French carmaker's extension of its online operations with its new finance platform and Virtual Showroom comes 17 months after 'Dacia Buy Online' was initially launched in the UK.
A statement issued at the time asserted that brand's "participating" franchised retailers would complete the process customers and would retain a full sales margin through sales completed online, adding that stock would be "available from UK stock within two weeks".
Virtual tours observe social distancing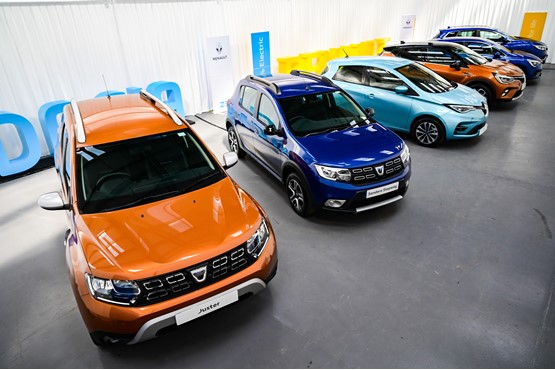 The launch of Groupe Renault's new Virtual Showroom offer follows this week's announcement that Seat UK was following in the tracks of Skoda UK in offering online guided tours of its vehicles to customers.
The Volkswagen Group offering was originally offered from a facility at the German group's UK base of Milton Keynes, but has now moved to its presenters homes in light of the COVID-19 lockdown.
Renault's statement stated that its "product gurus" would deliver their online tours from a dedicated facility with limited staff who are following stringent measures and processes that "go above and beyond the official requirements" of staying safe with regards to hygiene, personal protection and social distancing.
It added: "The Renault and Dacia Virtual Showroom is open from midday to 8pm Monday to Sunday, at the most convenient times when buyers are most likely to be browsing for a new vehicle online."
Groupe Renault's new Remote eSign portal makes it possible for customers to sign finance documents remotely without the need to visit a showroom, having gained finance approval online, meanwhile.
The OEM said that verification could be carried out via a driving licence check and photograph before signing.
It added: "From here, if customers have any further questions or queries, a separate customer portal is then available, as well as the dealership selling the car."
'Another sales channel for dealers'
In an interview with Groupe Renault UK network operations director Louise O'Sullivan at the start of 2019, the then head of brand at Dacia UK said that the soft launch of 'Dacia Buy Online' had not only added "50 million new retail outlets across the UK" – but 36 sales in its first two months.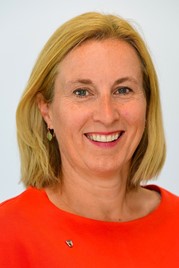 She said that the online retail platform had registered 2,500 site visits before the start of a planned marketing push, with sales delivering 70% finance penetration – higher than the brand's network average – and service plan take-up of near 35%.
"We see online very much as another channel for our dealers", said O'Sullivan.
"They receive a full margin and the full finance commission on each sale. That was one of the most important decisions we made in developing the platform.
"I'm relying on them to deliver a high level of customer service, whether it's a home delivery or a showroom collection."
O'Sullivan also said that the brand had continued to see customers visiting dealerships as part of their interaction with the online retail platform.
She said: "What is interesting is that many online customers are still doing the whole dealer piece, going into the showroom to look at and test drive the car, before completing the process online.
"We've had retailers actively referring customers to the online platform to complete their purchase because they know they've offered good customer service and will still benefit from the full financial benefit of making the sales."