Used car dealers need to collaborate with motor finance partners to effectively compete with new digital disruptors, says iVendi.
Paul Bennett, recently appointed to the newly created role of senior vice president of international business and banking alliances at iVendi, said that retailers and lenders needed to ensure that their offering matched the best that new entrants could provide.
He said finance providers were the ideal partners for dealers in the process of digitisation as they had the mass to encourage widespread adoption of technology and because finance remained the cornerstone of most car purchasing.
"Disruptors are in the process of changing used car buyer expectations about what can be delivered through online channels and established retailers have to compete," he said.
"Our view is that existing dealers will remain and thrive but generally only if they collaborate with their financier partners to provide online retailing options in the same customer-friendly, transparent fashion offered by fresh-faced disruptors.
"The danger facing car retailers is that they might become authors of their own demise by allowing new entrants to dominate and become the norm.
"A genuine commitment to digital sales is no longer an option or a 'nice to have' but an essential component of doing business for the used car sector."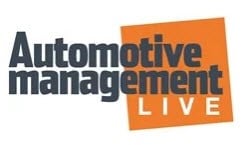 The iVendi team will be among a range of automotive retail sector suppliers available, in-person, to delegates visiting Automotive Managment Live 2021 today (November 11).
Delegates at the event will hear connected retailing tips from iVendi that can help them successfully compete and better manage the digital sales journey.
In part one of the latest AM News Show podcast, members of the AM Live Advisory Board, Waylands' founder O'Hanlon and Samani, owner of Specialist Cars and founding member of the Independent Motor Dealers' Association (IMDA), discussed the urgency of retailers preparing for electrification and digitalisation of the customer journey.
Bennett said that iVendi's experience from dealer partnerships with finance providers across Europe showed that customers wanted self-serve solutions that inform, educate, and empower them to make better buying decisions.
iVendi has developed a SaaS vehicle retailing platform that is deployed through motor finance providers.
Bennett added: "Buying a car online is a process that consists of many decisions and negotiations, small and large, over what may be quite a long period of time, that may take place wholly online, wholly in the showroom or, more frequently, in both.
"This means that the technology that dealers and their finance providers adopt must be able to reflect these real-world conditions. It must rise to this challenge and provide what we have started calling a 'connected retailing' experience.
"At minimum, this should equal the offerings of the new digital entrants - ease of access, use and communication; a wide choice of fully prepared vehicles; bumper-to-bumper warranties; simple trade-in options; access to finance and decisioning online; direct home or office delivery in a closed vehicle transporter."