Delegates at next week's AM Live car retail expo will hear connected retailing tips from iVendi that can help them successfully compete and better manage the digital sales journey.
James Tew, chief executive of the fast-growing digital finance software specialist, will present his session as part of the Digital Theatre at the show, which is back at the NEC, near Birmingham on November 11.
Tew said: "It perhaps sounds an oversimplification but the biggest challenge for dealers is understanding what works and what doesn't for their business, and the different results they are likely to get out of different types of technology.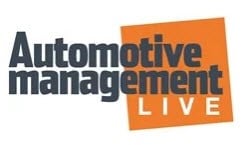 "Those dealers that have adopted e-commerce products will have seen varied results. Some technology is well-established and relatively good at simply generating applications and online reservations. However, more sophisticated and effective solutions will require a change in mindset."
Dealers need to question what processes need to change to optimise a digital purchasing channel and they need solutions in place to answer areas like part exchange price adjustments, digital upselling opportunities, finance declines and negativity equity, to name a few.
Tew said: "All of these factors are features of the majority of car purchases but older solutions will not be able to resolve them, effectively bringing the online customer journey to a halt. Better technology makes handling them easy."
COVID-19 pandemic has driven innovation
The COVID-19 pandemic forced many dealers to accelerate their digitalisation plans and the sector has made huge progress, with a much larger and wider-ranging series of solutions and processes in place.
The changes required by the various lockdowns, such as the introduction of click and collect and distance selling, created the need for new processes and these in turn forced dealers to approach digitalisation in a more emphatic fashion.
Tew said: "Subjects that had been seen as too difficult before, such as making non-face-to-face selling work really effectively, were tackled in a thorough and highly effective manner.
"It's no exaggeration to say we've moved on perhaps five years in 18 months."
iVendi's session is just one of the 12 presentations across the packed schedule on the day across three theatre areas, including Operational Excellence, Digital and Inspiration.
● The agenda for AM Live is available to view online and for more information and to book your free place visit automotivemanagementlive.co.uk.