A reduction in vehicle usage is leading to an increased demand for lower annual mileage car leasing agreements, according to data published by Leasing.com.
The estimated average annual mileage per car in England has decreased as the number of cars per household has risen, falling 17% from around 9,200 miles in 2002 to 7,600 miles in 2018, accoring to the Department for Transport's (DfT) National Travel Survey 2018.
For petrol cars, the average mileage was just 6,600 miles in 2018.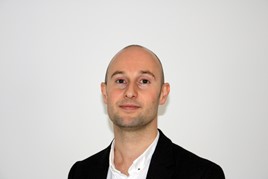 Paul Harrison (pictured left), head of strategic partnerships at Leasing.com, said: "In-market consumers always look to keep the costs of their next new car to a minimum and the introduction of annual 5,000 mileage deals allows them to strike the right balance between affordability and desirability, especially if it's a second or third car in the household.
"The distance travelled by drivers has consistently fallen over the last two decades.
"For those who travel fewer miles than the national average, leasing is a fantastic funding choice because the lower the mileage, the higher the car's residual value will be – a crucial factor when it comes to monthly lease rates."
Leasing.com created an initiative that allowed its partners to promote their 5,000-mile per annum lease deals in May.
These per annum deals were the third-most popular choice among personal car lease customers on Leasing.com during August, with 8,000-mile and 10,000-mile per annum deals remain the most commonly chosen leasing profile
The Leasing.com league table for August shows that the Mercedes-Benz A-Class was the most popular, which was then followed by the Range Rover Evoque, the Mercedes-Benz E-Class and the Audi A4.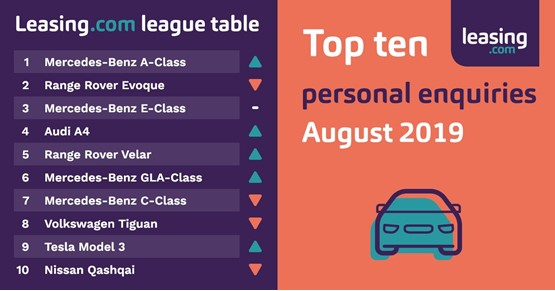 Leasing.com recently became the official sponsor for the English Football League (EFL) Trophy in a three year deal.
The exclusive partnership sees the competition become known as the 'Leasing.com Trophy' with immediate effect, with the deal running until the conclusion of the 2021/22 season.