Advertisement feature from eDynamix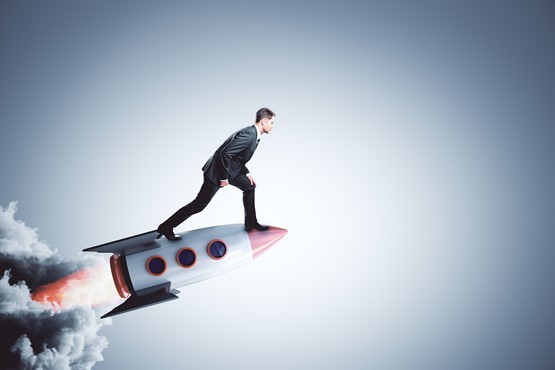 Over the last few weeks we have seen things that would usually take months, if not years, to develop into a reality become the "new normal" overnight.
Things like online vehicle sales in the automotive industry, which were thought of as a mere pipedream in 2019 are now commonplace in 2020 with dealers having pressed the fast-forward button in response to the unprecedented issues we have been faced with.
Other industries are also finding new ways in which they can continue to service their customers while ensuring safety through social distancing. As examples, bars and restaurants up and down the country have started takeaway and delivery services and GP surgeries, where 95% of appointments were face to face in February this year have seen a surge in remote video consultations.
As well as providing online facilities for new and used vehicle sales, automotive dealers are also looking at solutions to adapt their business processes to ensure customer safety when they interact with or visit their dealership.
For aftersales, eDynamix dealers are increasingly offering timed appointments from their Engage online booking platform to ensure there are no unnecessary crowds forming at service desks. From a sales perspective, eDynamix dealers continue to produce enquiry and post-sale videos but are now including Digital Handover Packs from VIDEO1st. Both channels also make use of our exstoPay digital payments platform to allow customers to pay digital service invoices or sales deposits online.
The biggest change however has come through the use of our AutoPoint Locker solution. These were originally developed as a convenience tool to allow service customers to deposit and collect their keys, however, they are now being used for much more.
One such use has been for contactless vehicle handovers. When a customer receives their video and Digital Handover Pack through VIDEO1st they can also choose to collect the keys to their new vehicle through AutoPoint. As they already have all the information about their vehicle in their pack, including instruction videos, technical PDF's, and more, they can simply pick up and drive away. Any questions they might have post-collection can be answered by the salesman using live video.
This digital, contactless journey through both sales and aftersales might have been the stuff of fantasy only a few months ago, but it is set to become the "new normal".
As an example, Parkway Volkswagen have had their AutoPoint Lockers filled to capacity every day since opening their doors again in mid-May, proof that people want, and will come to expect such facilities. Parkway are now increasing capacity to 64 lockers in response to increased demand, a shift in expectation and a change in business process.
If you would like to find out more about our AutoPoint Lockers, Digital Handover Packs, Engage Online Bookings, exstoPay or any other part of the digital sales or aftersales journey that our products cater for then please visit
https://www.edynamix.com/contact-us/connect-with-us or call 0845 413 0000