AM's Tom Seymour looks at some of the main strategies that can enable car dealers' aftersales departments to hit their targets, keep customers coming back and make themselves more attractive to drivers with older cars.
Customer Relationship Management
A robust contact strategy is essential for any service department to make sure it is connecting with the right customers at the right time. Tony Sciascia, managing director at AM Franchised Dealer of the Year, Celtic Subaru, relies on the tried and tested system of reminders. However, he says this method alone will still see customers haemorrhaging from the business to go elsewhere if greater focus is not applied.
Celtic employs a dedicated person to manage its database for services and MOTs. The team member makes a personal phone follow-up to discover why customers might not have booked in their car. Sciascia says: "By having a dedicated person we can drill down into things a bit more and figure out why a customer hasn't booked in. If it comes down to price, we can then offer them a Plan B discounted service option."
Service plan provider EMaC partners with CRM companies to fully integrate and automate the contact strategy for service plan communications. This allows customers to self-serve if they wish and check-out through an e-commerce solution hosted on a branded landing page.
Finance provider Bumper offers 'buy now, pay later' schemes to help customers spread the cost of their servicing up to 10 months with monthly payments at 0% interest. Jack Allman, its co-founder and chief customer officer, says: "The first touchpoint is your website or your outbound communications. "All our best franchised dealer groups have a dedicated web page that informs customers up front that they can spread the cost of their servicing at 0% regardless of the vehicle age.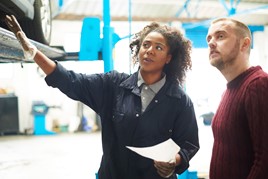 "They are also building this finance option into their customer retention comms. So it could be a lapsed customer, a product campaign or a seasonal campaign. Then, in terms of service booking, have you got these payment mechanisms to spread the cost built into your online booking system?
"When customers see the cost of the service before booking in, they can choose to spread the cost of that service, rather than exit if they feel like it's not something they can afford right now as a lump sum.
Online Booking
Steve Ure, eDynamix strategic account director, says the majority of service bookings are still made by phone. He described this as creating a potential "black hole" between the point of booking and the point of visit. However, things are starting to pivot to more of a digital focus, with the ability to self-serve customers once those service or MOT reminders have gone out.
That includes a link to book immediately on the reminder itself, if it's gone out digitally or as an SMS. He says: "Customers might make a booking over the phone and if they want to make a change to that booking, they'll have to ring back again. So, it's not a seamless process.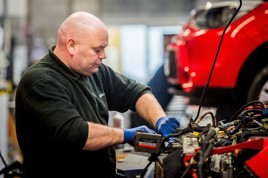 "We're now focusing on giving customers the ability to amend the booking online or check-in online and actually add extra elements to the service. Customers can add additional service items or 'buy now, pay later' finance." Ure says these self-serve features aren't typically something that can be "shoehorned" into a phone call.
eDynamix did a recent case study with a seven site franchised dealer group, all focussing on the same vehicle manufacturer. Ure says: "We measured their upsell over the phone. When they implemented an online check-in, they saw their service upsell increase by 230%.
"Customers were genuinely upselling themselves and from our data online bookings are worth an average of around 33% more in aftersales revenue compared with bookings made over the phone.
"That purely comes down to the fact that customers have more time to consider their options and also be presented with additional choices."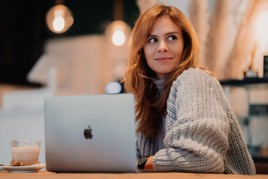 Service Plans
The 'humble' service plan has been a cornerstone consumer retention product in the UK automotive market for more than a decade. Celtic Subaru's Sciascia says service plans feature as a major pillar of its aftersales retention strategy.
He says: "If we're not focusing on retention, we could be in a position where there are some serious shortages in the workshop.
"We're doing everything we can to retain existing service customers, but also tying in customers that buy used cars with subsidised service plans as well."
Celtic pitches service plans as a no-brainer. It prices its plans at £350 for three years' servicing to be competitive with independent rivals. Retaining the customer takes priority, as this means there is the potential for addedvalue sales and the ability to talk to customers about new and used vehicle sales.
Sciascia adds: "Our penetration on used car sales for service plans is 30% at the point of sale and this then increases to 50% after following up with customers. We're working to a target of 75% and we're getting much better at it.
"Customers taking finance can add the service plans to their monthly payment too."
Liam Finney, EMaC director of commercial partnerships, agrees that service plans are something which can work for new and used car customers, as well as being targeted to service customers. He says: "Our most successful partners understand the long-term benefits and have robust processes in place to ensure that service plans are talked about at every consumer touchpoint."
Finney says the top performing dealers for service plans will be able to bank 5.5 months of service work due to historical service plan performance.
Targeting Older Vehicles for Servicing
Bumper's franchised dealer data shows the average age of vehicles is six-and-a-half years, which is much older than the traditional nought- to four-year-old vehicle target market for most franchised service departments. The average age of vehicles has crept up by an additional six months in the past 12 months alone.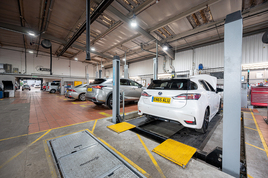 Separate business-to-consumer (B2C) data from customers going directly to Bumper for help with service budgeting before they take their car to a franchised dealer shows an even older average age of vehicle at 10 years. This has shot up from nine years as an average age just 12 months ago.
The most popular brands represented in this customer data from Bumper show Audi and BMW as the most popular marques. The average spend on Bumper was £750, but this has now increased to an average of £800. Allman says: "The higher average invoice value for an older vehicle, combined with the cost-of-living crisis and the focus on retaining customers with older vehicles is a tricky balance to address. "
"We're one half marketing tool and one part payment method. Offering the ability to spread payments is helping communicate to customers with older vehicles that they are an affordable option."
Celtic's vehicle age profile has stretched over the past couple of years due to the used car shortage. It's gone from a 70% focus on franchised used cars to a 50/50 split. The business is stretching its target customers from up to four-year-old vehicles, to up to seven years old.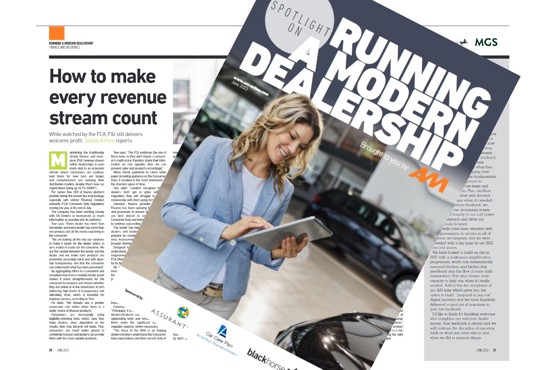 Sciascia says: "If we sell a seven-year-old used car, why shouldn't we service that vehicle?"
Celtic has a value servicing range which was introduced during the 2008 recession. It's something the business has continued with. Sciascia says: "We noticed during that recession that customers weren't booking in or they were delaying their servicing.
"The value servicing range bridges the gap. It depends on the finances at the time with customers. When things are good, we find they're more likely to pay for a conventional service. When times are tough, there are many people out there looking to cut back and this is an alternative for them."
Finney confirmed that there is a big push across EMaC's manufacturer partners to retain above and beyond their normal target vehicle parc. Retaining as many petrol and diesel vehicles as possible into their franchised dealer networks is driving this behaviour, but there are budget differences between a customer buying new and someone who has got something already 10+ years old.
Finney says: "Some of our dealer partners look to offer different tiers of pricing to allow them to compete with the national aftermarket networks. They may initially talk to the consumer about the benefits of main dealer servicing, but if price is the only concern for the owner then they have a cheaper alternative that may not have all the bells and whistles, but does keep the dealer competitive."
Future Proofing for Electric Vehicles
Electric vehicles (EVs) are still a small part of the aftersales parc for service departments, but these volumes will increase in the coming years. Finney envisages a new retention product for EVs that offers additional aftersales features beyond just the service.
Finney says: "The pace of change is remarkable in this space and it's our role to remain agile and able to adapt to the market conditions, offering suitable products that EV owners want to buy and our partners want to sell. "That can be a challenge for when some of these vehicles are being marketed as requiring significantly less aftersales attention than their petrol or diesel equivalents."
However, Finney says he can see a future EV retention product that is bespoke to the needs of each specific driver. This might include options for tyres, alloys, cosmetics, MOT or even the installation of a home charger. He thinks customisation will be critical and having a "default" product, but with the option for pick-and-mix, will likely be the way the market goes.
EMaC has commissioned independent research on EV retention products to help inform its thinking on what the future may be in an increasingly electrified automotive market.