Accurate customer data has always been important, but the COVID-19 pandemic has created a problem that could be losing service departments tens of thousands of pounds of potential profits each quarter.
The Government introduced a six-month deferral to MOT testing in March 2020 to help slow the spread of the virus.
MOTs started up again as normal in August that year, but it meant the dates for tests for six months' worth of customers were incorrect in dealers' customer databases across the UK.
This is continuing to have a knock-on effect, with Marketing Delivery estimating a big lost opportunity, with one example missing out on more than £30,000 of profit potential in one quarter alone.
Jeremy Evans, Marketing Delivery managing director, says the dealers that have put an increased focus on data accuracy are the ones having an easier time keeping in contact with customers now.
He advises dealers to perform a customer data health check to address any issues.
The basics include checking that ownership details are correct, MOT and service dates are correct and then working through that data to target the correct customers.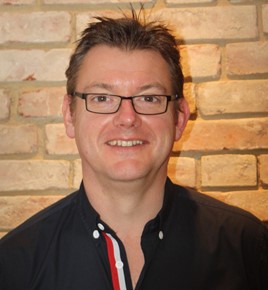 Evans says: "With the MOT date rolling, it threw all those good years of asking dealers to get their dates accurate up in the air.
"It was fairly clear early on in the pandemic that getting those dates correct was going to be vital to getting customers back in."
Aftersales teams can either do the process manually, which involves checking customer records against the Driver and Vehicle Standards Agency (DVSA), they can develop their own automated system, or appoint a third party supplier to sort it.
Companies like Marketing Delivery and eDynamix developed their own methods that would cross-reference a dealer management system (DMS) against the DVSA's MOT records automatically.
It's this process that has revealed the extent of the problems with data accuracy.
Evans says a typical example of analysis into incorrect data showed one dealer group that thought 2,400 dates were due, when actually 4,500 were.
Of the 2,400 dates the dealer group had in the system, 85% (1,300) were incorrect.
MISSING THE POINT
Evans says: "Not only would this dealer be missing MOTs that were due, they were also sending out emails that were for the incorrect dates too.
"The value of keeping records up-to-date and accurate, either manually or through using software services with a supplier can be massive for profit potential and customer retention."
Steve Ure, eDynamix strategic account director, says data from December 2021 showed around 51% of MOT dates were incorrect or missing in the DMS.
Inaccuracies represented an average of just more than a third (36%) of the data total.
Ure says: "The level of inaccuracy is staggering. It's never been more important to check customer data on a perpetual basis. If a third of the records have got the wrong dates, you're severely reducing your opportunity to get customers back to the garage."
Chris King, aftersales manager at Marshall Motor Group's Mercedes-Benz of Bolton (highly commended at the 2021 AM Awards for Best Aftersales Team), said keeping on top of service data is probably the biggest bugbear for every aftersales department in the UK.
He says: "You have to keep your database in decent health. Changes and edits happen so frequently and by so many people that it can be a battle."
Marshall has put targets in place that its workshops need to hit 98% accuracy on its MOT and service dates, so it's something each site is striving towards.
Each time a member of the dealership team enters a customer record, there will be a reminder of what data is missing. Any data more than 12 months old also offers a prompt to update.
There's a traffic light system to show which records need updating, or are close to becoming out of date.
King says: "Keeping that level of accuracy above 98% has become a culture at the business so it's something everyone is striving for."
As a group, Marshall also checks data against DVSA records to catch any other inaccuracies.
Another knock-on effect of the pandemic is customers keeping hold of their vehicles for longer.
Ure says data before the pandemic had shown around 21% of customers were changing cars between service visits.
This has dropped to just 8% in Q4 2021 and he estimates it will stay sub-10% during 2022 while new car supply issues are remedied.
He says: "You have to make sure you're trying to preserve what is a shrinking database. Generally there are fewer customers coming into the top of the funnel as a result of a reduced car market.
"The database will also be leaking older vehicles out of the bottom of the funnel to fast fits and independent garages as vehicles reach four years and older."
So the fact fewer customers have changed vehicles means ownership details will be correct and there's a greater potential to attract them back for servicing and MOTs.
RETENTION, RETENTION, RETENTION
While it is possible to chase lapsed customers or find new ones, our interviews indicate that the focus on retaining existing customers is where most effort should be made.
King says this is where the major focus is for his service department and, in terms of servicing customers, the increased level of connectivity on the cars themselves can help with some of the heavy lifting.
Every new Mercedes is connected with a mobile SIM card. This can provide diagnostic information between the vehicle and the workshop to indicate service faults and data on service intervals.
Customers can also connect their vehicle with the Mercedes Me app. This account holds all their vehicle information and the dealer group can also send service reminders and communications straight to a customer's smartphone (if they have opted in).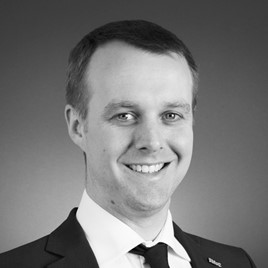 Liam Finney, EMaC director of commercial partnerships, said service plans are also now considered central to an effective retention programme.
He said the power of building on data from the service plans is that some of EMaC's most successful dealership clients will have four months of "banked" service work already pre-paid by customers ready to go after the Christmas break.
Having a fit-for-purpose digital communications strategy is also one of the basics and customers are continuing to prefer this method of contact.
Figures from eDynamix show post reminders for service and MOT between 2019 and 2021 fell by 22%.
Outbound calls also fell by 12.5%, although this may be down to a reduction in headcount as a result of the pandemic.
Conversely, email contact increased by 25% and SMS contact increased by 22%.
FINDING NEW AND LAPSED CUSTOMERS
The days of buying a customer database to find new customers have fallen by the wayside, particularly following General Data Protection Regulations (GDPR). This makes it impossible to contact customers that haven't opted in, or aren't existing customers that are being contacted under "legitimate interest".
Social media platforms and intelligent targeting have stepped in to fill the void.
Evans says: "If Facebook users are searching online during a browsing session for servicing their vehicle the chances are that behaviour will be tracked by Facebook in order to monetise it through advertising."
It means dealer groups can target their Facebook marketing spend to find the right customers with the right online behaviour that suggests they're looking for servicing for a particular brand.
Evans says: "Typically, with those Facebook ads we tend to focus on multi-department campaigns, rather than servicing specifically.
"If it's a new audience, rather than just restricting to one department, we include them all so we can make the budget work harder and show the full breadth of service the dealership has to offer."
Finney agreed finding new service customers in a post-GDPR world is "very difficult to achieve".
EMaC offers a complimentary consumer contact provision through its Ignite contact centre team where it supports clients on lapsed customers who haven't renewed a service plan.
Some EMaC clients have combined service plans with the ability to spread the cost of a current service with 0% finance. This can spread the cost of the imminent service as well as the next service, which "banks" the customer.
Marketing Delivery also works in a lapsed customer process for dealers that don't already have something in place.
Traditionally, chasing lapsed customers is seen as labour-intensive for a small return.
However, Evans says it's possible to build in lapsed marketing campaigns with relative ease.
That can be as simple as checking a couple of weeks after the service due date to see if the customer has had it done.
"We'll also look at contacting in 10 months so if the assumption is the vehicle has been serviced somewhere else, we give the dealership the first chance to get them back the next time."