Mitchell Group's founder and managing director Mark Mitchell has joined the panel for AM's upcoming Regional Heroes webinar.
The interactive online event will also include insights from JCT600 chief executive John Tordoff and Gravells managing director Jonathan Gravell and be hosted by AM's news and feature editor, Tom Sharpe, from 2pm on May 4.
And the AM Awards 2020's Business Leader of the Year, Mitchell said that he was "delighted" to joining the panel, adding: "I'm really looking forward to the discussion."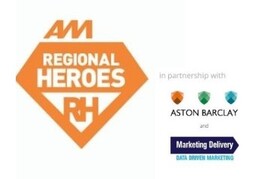 Register for AM's Regional Heroes webinar by clicking here.
May 4's Regional Heroes webinar will build on a series of themed features in the latest edition of AM Magazine, which took an in-depth look at how the car retail sector's regional players continue to effectively compete with the sector's larger players in terms of customer retention and profitability.
Mitchell Group, the subject of a dealer profile feature published by AM in 2019, achieved a 5.5% return on sales figure in 2020 and 6% in a Lockdown-impacted Q1 from its Lexus, Škoda and Mazda franchises at Cheshire Oaks.
Mitchell recently celebrated a return to physical sales.
Speaking to AM after April 12's reopening, he said: "It feels tremendous to be open "properly" though we are mindful of the need to communicate COVID caution to both colleagues and customers alike.
"Needless to say, we are immensely grateful for Government support for Business Rates and Furlough payments, in our case equating to £40,000 and £147,000 respectively.
"Against a reduction in budgeted turnover from £15m to £8m and a fall of in car sales volumes of 40% new and 50% used, we are surprised and pleased with our Q1 results at over 6% return on sales.
"Clearly our focus has had to be on aftersales and with the Government support in place, our absorption levels are touching 150%. Cost control remains a daily focus."
Mitchell credits a sharp focus on daily operating controls, taking a meticulous approach to sales channels and understanding any under-performances while utility costs and procurement are carefully managed.
The group also has a culture which prioritises customer contact, community fund-raising and the wellbeing of 122 employees, however.
Mitchell, a former as Deputy Lieutenant of Cheshire and High Sheriff of Cheshire, hosts an annual Christmas Carol concert at Chester Cathedral which raises £6,000 to £7,000 for charitable causes and the group donates 10% of its profits to charity.
To gain insight from Mitchell, Tordoff and Gravell in the AM Regional Heroes webinar, register here.