As the automotive industry moves forward, the team at Automotive Management (AM) is dedicated to delivering events and facilitating gatherings with health and safety at the top of the agenda.
Automotive Management Live 2021 returns to the NEC on November 11 and the safety of visitors, exhibitors and staff is the top priority for the organisers and the event's venue on the outskirts of Birmingham.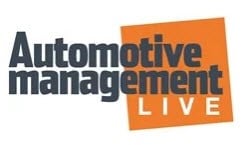 A series of robust measures will be in place to protect everyone.
Automotive retailers and suppliers will be able to attend the event in complete confidence.
Read our in-depth AM Live preview suppliment in the latest digital edition of AM Magazine, by clicking here.
Included among the extensive list of procedures are:
Fogging all toilet blocks pre-show
Fogging all enclosed office spaces
Employing extra janitors in the Atrium
Enhanced cleaning of public areas (including door handles)
Extra COVID janitors in the main hall
620 hand sanitisers across the venue
Aisle widths have been increased
Limited touch points
In addition, ventilation has been improved in line with NHS requirements after the NEC was assigned a Nightingale hospital.
In a statement, the NEC Group said: "Building on the experience gained when constructing and operating the NHS Nightingale Birmingham facility, we have upgraded all the filter media within our ventilation systems to high efficiency F7 media, which was the standard specified by University Hospitals Birmingham (UHB) NHS Trust."
The AM events team has already successfully held the AM Awards this year, which included involvement from the relevant local authorities to ensure necessary steps were in place.
COVID-provisions are being reviewed on a weekly basis, while AM is working closely with the Association of Event Organisers alongside other event organisers for industry best practice, while also consulting with the Government.
In line with NEC Group rules, visitors should come to the show prepared to show proof of their COVID-19 status.
The accepted methods of showing COVID-status are as follows:
NHS COVID-19 Pass via the NHS App or a paper copy. It is advised individuals apply no later than 48 hours before attending their event to allow for the application to be processed in time.
Lateral flow or PCR negative test results text or e-mail, received within 72 hours prior to attending the event.
Proof of immunity shown by a positive PCR test result for COVID-19, lasting for 180 days from the date of the positive test and following completion of the self-isolation period.
If visitors would prefer not to use the NHS App or do not have a smartphone they can obtain a NHS COVID-19 Pass letter (proving vaccination status only) by calling 119 or visiting the NHS website.
For full details about AM Live can be found at www.automotivemanagementlive.co.uk