GardX has rebranded and relaunched its AD-Vantage range of digital consumer journey tool as Fuel Digital and is poised to make a new AI lead management platform available to customers.
Once known solely as a warranty and asset protection specialist, GardX has spent five years on a journey to develop its online marketing, customer data and lead management capabilities and is now set to unveil the results of its efforts at Automotive Management Live.
The culmination of the new strategy will be showcased at the car retail expo event, at the NEC in Birmingham, on November 11.
Nick Brunton has joined the new Fuel Digital division as head of sales from carwow, where he was head of its account director team.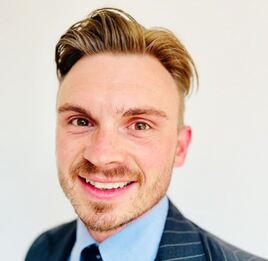 Brunton told AM: "We're really excited to demonstrate the full range of what Fuel Digital has to offer at AM Live.
"GardX is renowned as a market leader and an innovator, but we really need to raise awareness of the full range of customer journey solutions that we can offer to retailers and OEMs and there's no better way to do that than face-to-face demonstrations.
"It's such a broad suite of solutions, the range of our offering might come as a surprise to some."
GardX director, Billy Coutin, said: "We embraced our digital journey five years ago when we partnered with SpinCar to provide retailers with a far better online presence and the development since than has been phenomenal.
"The challenge now is to ensure that car dealers know that GardX is still at the heart of the products it was traditionally associated with, but now offers so much more.
"Fuel Digital is the embodiment of that and gives us the opportunity to rebrand and reset expectations."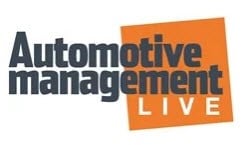 Set to be showcased at AM Live next mointh, Fuel Digital covers five key steps in the online car buying journey, from consumers' initial research phase and enquiry to a customer making a vehicle purchase, moving through the ownership stage, and then retaining their business when they buy their next car.
It builds on the success GardX AD-Vantage had with both SpinCar 360 and B2See video.
Fuel Digital's launch coincides with the introduction of the brand-new Sales AI digital solution.
SpinCar became a reseller of the Georgia-developed Sales AI platform, after it identified US dealers found that just 11% of their digital lead enquiries led to a sale, and later acquired the business.
The conversational AI technology engages out-of-hours customer enquiries – which Fuel Digital claims account for 45% of sales leads – and enable a retailer's sales team to focus 100% on selling vehicles.
Fuel Digital said that Sales AI has typically generated a 30% rise in dealer conversion to sale rates in the US and a 23% increase in appointments being set.
"SpinCar has been our technology partner since 2015 and its AI technology takes lead management to the next level," Coutin said.
"With consumers spending more time than ever online researching before purchasing a vehicle it is important that a retailer's sales team has the knowledge, systems, and processes in place to manage these leads effectively.
"89% of online enquiries not being converted into a sale is a sobering statistic.
"Sales AI plays an integral part in supporting the retailer's sales team in converting digital leads firstly into appointments, whether that be face-to-face, digitally, and/or road tests, and then into actual sales."