Aston Martin is pinning its hopes of a profitability turnaround on the success of its new DBX SUV after starting 2020 with a profit warning.
The Gaydon-based high-premium car manufacturer reported this morning (January 7) that it expects adjusted earnings to shrink to between £130m and £140m in its 2019 results – down from City forecasts of around £196m and around half of its 2018 levels – after "lower sales, higher selling costs and lower margins" dented its fortunes in December.
Reports by Reuters said that chief executive Andy Palmer had conceded that the brand had been forced to discount more heavily than planned and pay higher volume bonuses to its franchised car retailers in a bid to sell cars in Europe following a slump in demand.
News of the failing profitability at Aston Martin triggered another dip in its value 15 months after the OEM was floated on the stock exchange at £19 per share and just three months after its decision to raise £120m in senior secured bonds in a move which will see it paying 12% interest has been described a the time as an "all-or-nothing rescue attempt" by the Financial Times.
Aston Martin's share prices have now slipped to 462p, dragging the company's value down to just over £1bn from just above £4bn in 2018.
Quoted by The Guardian newspaper, Palmer said: "From a trading perspective, 2019 has been a very disappointing year.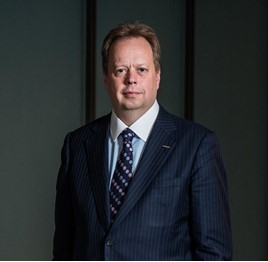 "Whilst retails have grown by 12%, our best result since 2007, our underlying performance will fail to deliver the profits we planned, despite a reduction in dealer stock levels."
Palmer said that Aston Martin would now take a series of actions to manage the business through the difficult period.
This will include a cost saving programme alongside a focus on returning dealer stock levels to those more normally associated with a luxury company, he said.
Neil Hulme, natural resources editor at the Financial Times, took to Twitter to deliver his verdict on the brand's fortunes this morning (January 7). He said: "If it was a horse... they would shoot it."
All hopes now lie with the success of the DBX, Aston Martin's debut SUV.
Production begun late lat year of the £158,000 model.
Speaking to AM in November Cambria Automobiles chief executive Mark Lavery said that he expected the DBX to double sales volumes for the iconic sports car brand's UK franchised dealers.
He said: "There is no need to keep your fingers crossed for DBX sales. It will do for the brand what the Urus has done for Lamborghini.
"The Urus doubled Lamborghini sales globally and the DBX will double our sales for Aston Martin. I have no doubt."
Meanwhile, although Professor David Bailey did not discount Aston Martin's survival and future prosperity in a guest opinion written for AM after the brand announced £13m losses in the third quarter of last year, he suggested that its future may ultimately lie a very different guise.
He said: "I can see Aston being acquired by Daimler in the way that BMW has acquired Roll-Royce and VW now owns Bentley, Lamborghini and Porsche."