Lexus has topped the rankings of the Auto Express Driver Power customer satisfaction survey for a fourth consecutive year – beating Kia and Subaru to top spot in 2020.
The Japanese car manufacturer emerged as the maker of Britain's most reliable cars with the result, which correlates the views of thousands of motorists to rate the quality of their ownership experience.
Lexus finished top with a satisfaction rating of 90.85%, with Kia narrowly missing out in second place with 90.84% and Subaru in third with 90.6%.
The result follows last week's publication of the Driver Power Survey's 'Best Cars to Own' rankings, with the Kia Sorento SUV claiming top spot.
Alfa Romeo and Volvo were the only premium brands to make the top ten of the Best Car Manufacturers rankings this week, the Italian brand scoring 89.84% to finish 9th and the Swedish carmaker finishing 10th with 89.55%.
Commenting on Lexus' top-placed finish, the brand's UK director Ewan Shepherd said: "Everyone at Lexus is hugely proud of how consistently well our brand does in the Driver Power survey.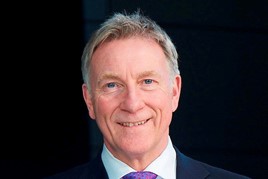 "The most important judges of our cars are the people who own them, and for them to provide such positive feedback is both brilliant and humbling.
"Delivering amazing experiences is the ethos that runs through everything we do at Lexus, from the quality and feel of our cars to our customer service.
"Our network plays a huge part in our success, and they also deserve great credit for making this award possible."
Lexus regularly tops the rankings in the bi-annual National Franchised Dealers Association's (NFDA) Dealer Satisfaction Survey, often trading blows with Kia for top spot, proving that both brand's boast strong relationships with both their customers and franchised retailers.
The brand scored 9.4-out-of-10 (up from 9.1) in the question which asks its franchisees to deliver an overall rating out of ten to finish top in the Winter 2019/20 edition of the survey, beating Mercedes (9.2) and Toyota and Kia (both 8.9) to top spot.
Steve Fowler, editor-in-chief of Auto Express, said: "Other companies may be envious of Lexus' achievement, but the truth is that there's no secret to its repeated victories.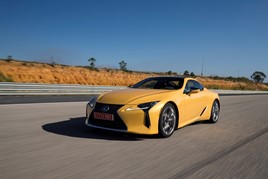 "Lexus builds reliable cars to a high standard, and owners love its designs, interiors and the way their cars drive.
"Lexus proves once again that it knows precisely what its customers want, and consistently delivers."
Lexus owners said that no other manufacturer builds more reliable cars, or cars that are built better, than Lexus.
And not only do the firm's customers love the design of their cars, both inside and out, but they reported that Lexus builds the best engines and gearboxes in the business.
Kia's cars attracted praise for their infotainment systems, practicality, strong reliability, and cabins, meanwhile, with Subaru scoring top marks to claim the top rating for its safety features in third place.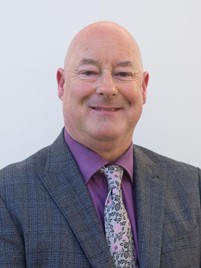 Chris Graham, managing director at Subaru UK, said: "The results of this industry-leading survey clearly show that owners appreciate the importance of being able to choose and drive a car that's built to be better where it matters – and nothing matters more than safety.
"We're delighted that Subaru owners recognise our on-going commitment to build the safest cars on the road today, as well as praising the outstanding capability, practicality and reliability that our vehicles offer.
"We are immensely proud to be placed 3rd out of 30 manufacturers and will continue to work tirelessly to deliver against – and exceed – owners' expectations."
The Driver Power 2020's top 10 brands:
Lexus (90.85%)
Kia (90.84%)
Subaru (90.6%)
Mazda (90.51%)
Skoda (90.26%)
Toyota (90.09%)
Honda (89.95%)
Peugeot (89.87%)
Alfa Romeo (89.84%)
Volvo (89.55%)