Porsche Cars GB has seen the COVID-19 Lockdown 3 opening of its network's new franchised dealership in Norwich and is preparing to add an upgraded South Lakes centre to its network this summer.
The German sports car brand, which saw its recently-launched Taycan electric vehicle (EV) become its second-best seller in 2020 as it delivered a total of 14,284 registrations (2019: 15,257) – its second-best year in the UK – is set to welcome the two new sites despite challenging trading conditions.
Despite the COVID-19 crisis, 2020 saw Listers Group open its Hull Porsche dealership in January, Pendragon opened its Stockport site in August while gaining planning permission for a new 'gateway' dealership in Nottingham, while Porsche Retail Group opened its new 'studio' sales facility in Mayfair.
JCT600 is currently poised to begin development work on a new kind of a more compact, 'satellite' Porsche showroom in York, meanwhile.
Russ Dacre, the owner of Lind Group, is behind the new, 17-car Norwich Porsche Centre which has now opened its doors for aftersales and click and collect sales, but will forgo a 'grand opening event' this month.
Speaking about the facility in Hall Road, Norwich, Dacre confirmed that the event planned for January had been put on hold, adding: "Due to the government's most recent announcement and the restrictions we're currently facing as a nation, it has meant we're unable to open Porsche Centre Norwich fully as planned."
In the Lake district work is currently underway to create the new Porsche Centre South Lakes, meanwhile.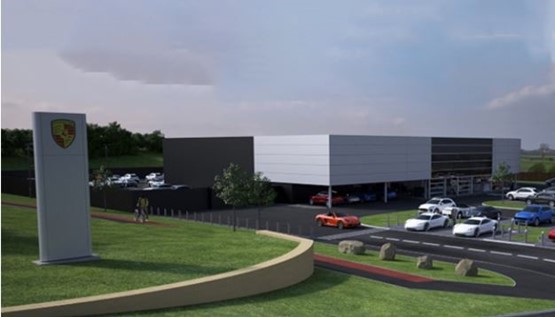 Creation of the new location will bring about the relocation of the current Porsche Centre Kendal, with the move to the state-of-the-art facility currently planned for this summer. Construction of the new site began at the start of June last year.
In an interview with The Westmorland Gazette at the time, Ian Parker, son of the Porsche operation's founder Jim Parker, said: "After 60 wonderful years at our current location proudly representing Porsche, we have simply run out of space to support the model range of cars and services that will be available from Porsche in the future.
"The decision to move (from Kendal) has been carefully considered for many years, and we make this important step now so we can continue to provide our best support to the Porsche brand, my team and most importantly our customers.
"We are excited to be staying in the area and building a future for Porsche in the Lake District community."
The new Porsche Centre South Lakes facility will be located just south of Kendal, 500m from junction 35 of the M6.
It will more than double the business's capacity to 16 cars and will feature an expanded workshop while featuring the same 'Direct Dialogue Bay' aftersales facility as the new Norwich site, allowing customers can assess their vehicle alongside a Porsche trained technician.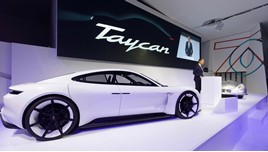 In-line with the roll out of electrification within the brand, it will also feature ultra-fast EV charge points capable of charging the Taycan at 270kW, adding up to 62 miles of range in just six minutes, another facility shared with the Norwich site.
Globally, Porsche Taycan deliveries totalled 20,015 in 2020 as the new EV became the brand's second-best seller in the UK – just behind its Macan SUV.
Data showed that, in the fourth quarter of 2020 alone, Taycan sales surged to 9,071 units to account for 11.3% of the OEM's total volume.