Jaguar Land Rover (JLR) has followed-up its plans for a fully electrified product range with the announcement that it is set to axe 2,000 jobs in the coming year.
The new follows the reveal of a its 'Reimagine' strategy earlier this week, which will see Jaguar transformed into a purely electric vehicle (EV) brand by 2025 and 60% of new Land Rovers sold zero-emissions capable by 2030.
In its latest statement the Tata Motors-owned carmaker said that it would have to make "every possible efficiency" in order to achieve the full scope of the plan unveiled by new JLR chief executive officer, Thierry Bolloré, however.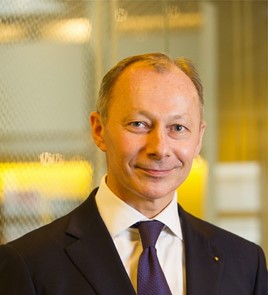 JLR has said that 'Reimagine' aims to make JLR "one of the most profitable luxury manufacturers in the world", stating: "Jaguar Land Rover is on a path towards double-digit EBIT margins and positive cash flow, with an ambition to achieve positive cash net-of-debt by 2025."
The BBC reported that the 2,000 planned job losses set to be implemented by JLR would come from its worldwide workforce and would not affect manufacturing staff, according to a spokesman.
In a statement issued yesterday (February 17), JLR said: "We need to reduce the cost base to achieve a lean foundation, which will allow us to transform most effectively into a more agile organisation.
"We have started to brief our salaried employees about the detail of the organisation review.
"This does not impact our hourly paid, manufacturing colleagues. We anticipate a net reduction of around 2,000 people from our global salaried workforce in the next financial year."
Thousands of jobs have been lost at JLR over the past two years amid declining sales, with the firm also previously citing uncertainty caused by Brexit.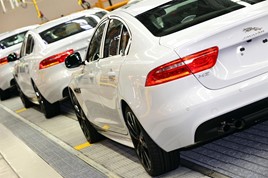 Last year, the OEM cut 1,000 jobs, in a move attributed to the impact of the COVID-19 coronavirus pandemic.
Production stopped entirely last March before restarting at a reduced capacity in the summer.
It also recently shelved the next-generation pure-electric XJ, which was mere months away from production.
Commenting on a potential new direction for the Jaguar range's flagship luxury saloon in its 'Reimagine' statement earlier this week, it said: "Although the nameplate may be retained, the planned Jaguar XJ replacement will not form part of the line-up, as the brand looks to realise its unique potential."
JLR's retailers were able to outpace a market down by 29.4% in a COVID-impacted 2020.
Land Rover franchisees helped the OEM to 58,505 registrations last year, down 23.6% on 2019's 76,546 as the new Defender 4x4 reached showrooms.
Jaguar retailers narrowly beat the market, meanwhile, with a 29.3% decline to 25,513 registrations (2019: 36,069).