Sytner Group has begun trading from its new £12.3 million Guy Salmon Jaguar Land Rover dealership in Bristol - despite being unable to welcome car buyers inside.
The AM100 2020's top car retail group by turnover became the latest business to move into new premises during COVID-19 'Lockdown 3', forgoing the opportunity to welcome customers into its showroom's first few days of operation.
Late last week AM reported that Lind Group had opened its new Norwich Porsche Centre this month, forcing it to put off any plans for an official 'grand opening event', while Cameron Motor Group officially begun operating from its £2m Strathmore Volvo Perth showroom earlier this month.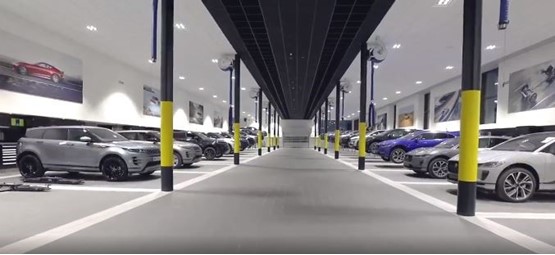 Sytner appointed Midas Construction to build £12.3 million new Guy Salmon Jaguar Land Rover dealership at Cribbs Causeway, near Bristol, which covers a total of 72,000sq-ft and features showroom and outside parking capacity for more than 400 vehicles.
Office space over two floors, plus roof a deck will maximise the space available at the JLR's Dual Arch Concept facility.
AM reported almost two years ago that work on the project was set to get underway after Christmas 2019, with the project initially pencilled-in for completion in spring 2020.
But COVID-19 put paid to hopes of the project being completed on-time.
The pandemic did not stalled all Sytner's 2020 expansion plans, however.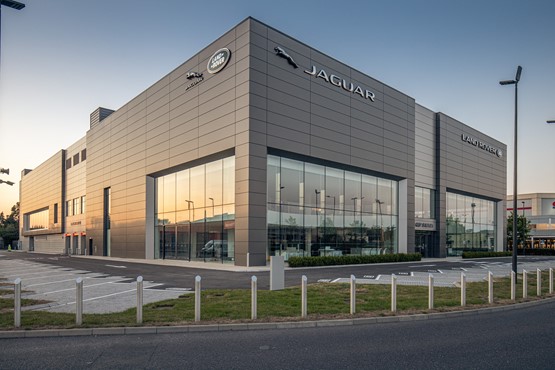 In September the Guy Salmon division opened the doors to its new five-storey flagship JLR car dealership in South West London – the UK's only 'Global Statement' site for the brands.
The 17,000sq-m facility is said to be visible to around 72,000 drivers daily due to its close proximity to the M3.
Sytner also completed the latest expansion of its CarShop used car supermarket division with the opening of its largest retail site to date – a "multi-million pound" facility in Nottingham.
In Glasgow, meanwhile, the group is still awaiting a decision on a planning application to transform the city's former Infiniti showroom into the west of Scotland's first ever Ferrari supercar dealership.
A decision had been expected in December on the future of the proposed scheme for the Braille Crescent site, but has yet to be made.