Lamborghini has revealed that it will invest €1.5 billion (£1.29bn) to cut its CO2 emissions output in half by 2025.
The Italian supercar maker revealed the it was set to launch a fully-electric vehicle (EV) – a fourth model for its current line-up – in the second half of the decade while taking steps towards a "sustainable future" at its Sant'Agata plant.
Stephan Winkelmann, the president and chief executive of Automobili Lamborghini, presented the plan in a "Direzione Cor Tauri" (Towards Cor Tauri) plan this morning (May 18).
The Volkswagen Group-owned OEM vowed to incorporate a celebration of the combustion engine as part of its transition to electrified drivetrains by 2024.
Lamborghini launched its first hybrid model, the limited-run Sián, last year.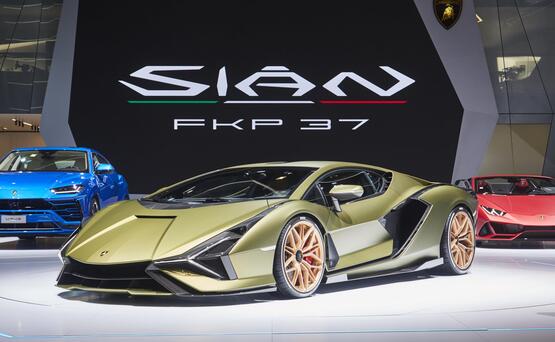 Winkelmann said: "Lamborghini has always been synonymous with preeminent technological expertise in building engines boasting extraordinary performance: this commitment will continue as an absolute priority of our innovation trajectory.
"Today's promise, supported by the largest investment plan in the brand's history, reinforces our deep dedication to not only our customers, but also to our fans, our people and their families, as well as to the territory where the company was born in Emilia-Romagna and to Made in Italy excellence."
Lamborghini's 160,000 square-meter Sant'Agata Bolognese manufacturing facility achieved CO2 neutral certification in 2015, which was maintained even after the production site was doubled in size in recent years.
While the efficiency of the plant will be further developed, with the assistance of suppliers, Lamborghini has also paved the way for electrification in its newly-revealed model roadmap.
Lamborghini's transformation plan is comprised of three phases.
Despite its bold CO2 targets, an initial 'celebrating the combustion engine' phase, in 2021-2022, will see two new cars in the V12 model line-up announced in 2021.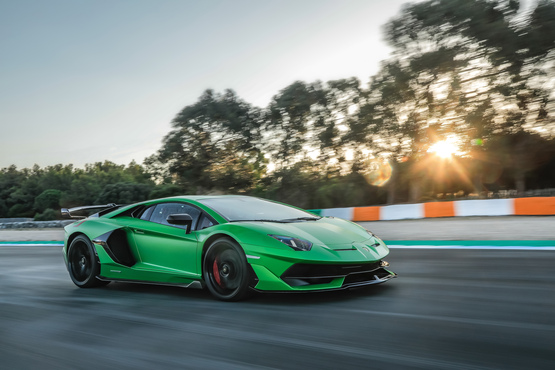 A statement issued by Lamborghini said: "This phase will be characterized by the development of combustion engines for versions that pay homage to the brand's glorious history and iconic products past and present, but always under the impetus of the visionary spirit that distinguishes Lamborghini."
Phase two will drive forward a hybrid transition which is set to be completed by the end of 2024.
Lamborghini plans to launch its first hybrid series production car in 2023 and intends to focus much of its development on the application of lightweight carbon fibre materials to compensating for the weight added through electrification.
In phase three of its roadmap to CO2 cuts, Lamborghini plans to launch its first fully-electric supercar in the second half of the decade.
The brand said that the second part of the decade "will be dedicated to full-electric vehicles".
Its statement added: "Once again, technological innovation in this phase will be oriented towards ensuring remarkable performance, and positioning the new product at the top of its segment.
"This is how Lamborghini sees the culmination of this part of its journey: Cor Tauri, the brightest star in the constellation to which the company's roadmap points, is represented by a fourth fully-electric model."