The impact of Brexit will relegate Britain to second place in Lamborghini's ranking of its top performing supercar sales markets, according to EMEA region chief executive Andrea Baldi.
"I don't expect Brexit to destroy the market, but it will definitely impact on us", said Baldi, who predicts that the UK will be knocked from its perch as Lamborghini's second biggest global market behind the USA.
"I read this morning a quote from Boris Johnson," said Baldi, speaking to our reporter Jim McGill at the official opening of the new Lamborghini Leeds showroom, operated by Glasgow-based Park's Motor Group. "He was saying the UK is like a super sportscar stuck in traffic.
"Actually the Brexit issue is probably going to give the advantage to other markets to overtake the UK in terms of sales. Next year I expect Germany to be the biggest market in Europe for the first time.
"Historically, you're right; the UK has been a very big market and when it comes to supercars, in terms of population and the size of the country, the concentration of supercars in the UK has no equal anywhere else in the world."
UK headwinds
But while the UK market significantly outperformed its closest rival Germany 630 v 463 units in 2018, Baldi acknowledges those positions are likely to change in 2020.
"The UK is the most mature supercar-buying market by definition," he continued. "It is definitely the place where you want to confront competition and be the best. That is why we have now opened a dedicated office in London, with a team of Lamborghini employees, because this market really deserves to have an attention that is special.
"But my first concern at the moment is the hesitation that Brexit is generating in customer intention. Because as a matter of fact, our customers are not buying as much as they would do previously because they are all waiting to see what will happen with Brexit.
"Especially in October we saw the market stuck, with everybody holding their breath. This is the short-term effect. And in terms of the election, I'm afraid again that everyone will just wait, hold on; afraid of they know not what. That's exactly the point: they have no idea what the future holds."
Despite that uncertainty, Baldi is overseeing the expansion of Lamborghini across the UK.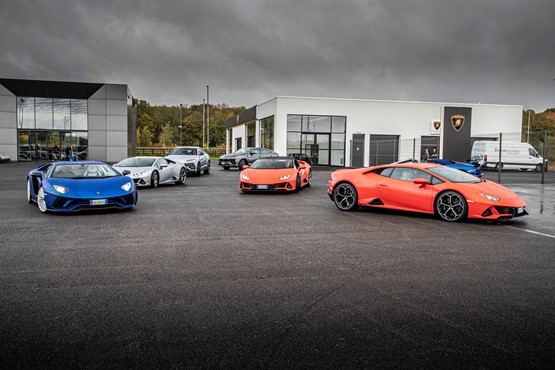 The opening of Lamborghini Leeds marks its 11th dealership in the UK, and the Italian boss indicated he is already exploring the opportunity of a 12th centre.
"We are planning to also consider another dealership, most likely in the South-West", he revealed. "We think that when we have 11-12 dealers on the UK we will have a balanced and sustainable dealer network."
Turning to Park's Motor Group, already a global award-winner with rival supercar manufacturer McLaren, Baldi stated: "We are not the kind of manufacturer that says 'oh, you are with another manufacturer who is in competition, so I won't consider you'; it's actually quite the opposite.
"They understood very clearly the difference between a McLaren and a Lamborghini. And so they appreciated there was part of their customer base that was going to be very interested in owning a Lamborghini.
"We need to get more in contact with these customers and break the ice, and having a partner who has been so successful with another local brand, I think is giving us the opportunity to access a database and customers. I'm sure the partnership will allow us to gain some new customers."
New customer base
And while in the first full year Lamborghini expect around 35 sales at the new Leeds dealership, rising "to closer to 50, in what is one of the fastest-growing regions in the UK", Baldi identified two specific groups the company is developing.
"The customer base of Lamborghini is definitely getting younger, and we are finally attracting a growing number of female owners," he said.
"The younger driver is a target which we cannot underestimate, because wealthy people are now not necessarily older, more mature people. We have a lot of young people, especially in London, who want a Lamborghini immediately.
"Attracting women drivers is also an important challenge for us, and one we have certainly already delivered positive results.
"In the past they have always felt a little intimidated by the brand itself; or the masculinity of the perceived testosterone-fuelled approach of Lamborghini.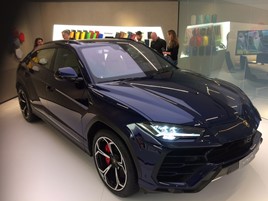 "Women have wide needs. They have a different scope which is not necessarily the one of having a physical experience in terms of driving. So our concept of how do we avoid intimidating female customers has evolved over the last decade.
"Especially when we came to Urus, we had an opportunity to open up the supercar more to women. And it was not a coincidence that our brand director for the first time was a woman.
"In areas like China we have already seen double-digit percentage of female buyers; so more than 10% of Lamborghini buyers are women. We used to have 99.9% men.
"The female share of the Lamborghini market in the UK is still below double digits. It has though grown to numbers that we have never seen before; around 6-7%, compared to less than 1% before. Still not enough, and it's an effort we still need to keep increasing."