Electric vehicle (EV) manufacturer Fisker has secured a 700-vehicle order ahead of the 2022 opening of a London experience centre to showcase its zero-emission Ocean SUV.
The Los Angeles-based OEM reiterated its intention to have a physical presence in the capital as it announced an agreement to deliver up to 700 vehicles to electric car subscription service, Onto.
Onto will be the brand's first UK customer – and its exclusive vehicle subscription customer – when Ocean deliveries get underway in 2023, it said.
The announcement is the latest development for the UK market newcomer, following the announcement of a UK partnership with Cox Automotive and Rivus for delivery, servicing, fleet management and remarketing programs back in December.
Fisker chairman and chief executive, Henrik Fisker, said: "We are seeing the rapid growth of innovative companies like Onto that are enabling the transition to electric mobility.
"Our focus for business-to-business reservations is on high-quality companies that share our commitment to deliver an outstanding customer experience.
"Our partnership with Onto is a significant step in rapidly building our presence in the UK electric vehicle market."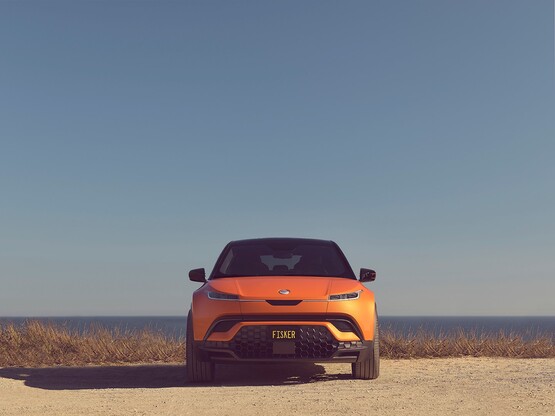 Rob Jolly, the chief executive and co-founder of Onto, said: "We're thrilled to be partnering with Fisker to offer our customers even more choice when it comes to driving an Electric Car.
"Fisker's impressive goals for electrification, coupled with their reputation for always introducing the latest technology, match our own and we are excited to go on this journey with them.
"Onto subscribers will be able to enjoy all the benefits of the impressive Fisker Ocean together with our hassle-free service."
Through Onto's a monthly subscription, customers get the latest EVs with insurance, public charging and servicing all included.
With an active fleet of more than 3,000 vehicles in operation with both private and business customers across the UK, Onto claims to have pioneered new ways to enable drivers to access EVs without the need for lengthy lease contracts.
Fisker is the latest in a growing number of new brands poised to enter the UK, following in the footsteps of Volvo sister brand Polestar and, more recently, Hyundai's Genesis premium brand offering.
Only Polestar – the focus of an OEM profile in the latest edition of AM Magazine – has chosen to partner with franchised car retailers.