Audi has said that all new car launches will be electric vehicles (EV) from 2026, with its final internal combustion engine (ICE) set to go into production in four years' time.
Speaking at this week's Climate Neutrality Foundation conference, Audi chief executive Markus Duesmann confirmed that the Volkswagen Group-owned premium car brand would phase-out production of the last internal combustion engines by 2033.
Audi will make the move as part of a strategic realignment which will put the company on the path to an acceleration of e-mobility solutions.
"Audi is ready to make its decisive and powerful move into the electric age," he said.
"Through our innovative strength, we offer individuals sustainable and carbon-neutral mobility options.
"I don't believe in the success of bans. I believe in the success of technology and innovation."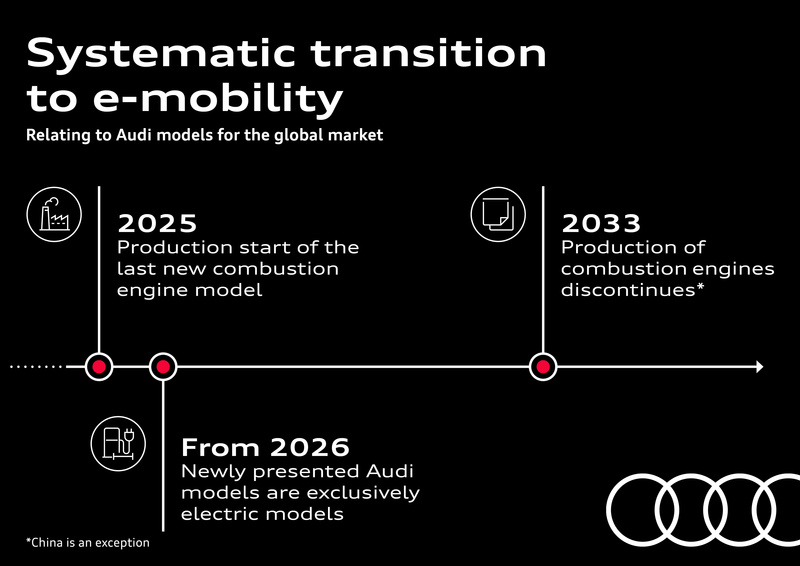 A statement issued by Audi today said that the brand expects continued demand for ICE vehicles in China beyond 2033, adding that the pace of the phase-out of ICE would ultimately be determined by demand and legislation across the globe.
Audi has said that it will also be investing in the development of the combustion engine right up to its final discontinuation.
Its move towards a wholly-EV future will be driven by the introduction of a series of zero emission models, however.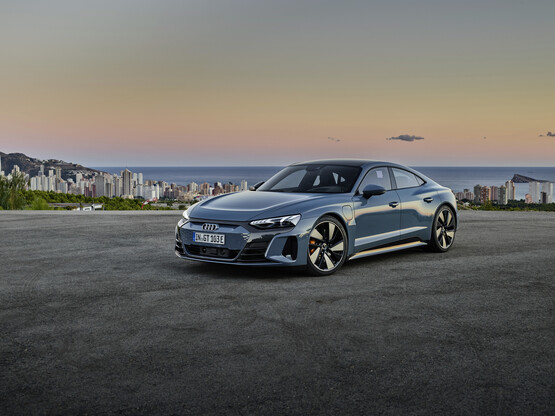 New for 2021 is the new e-tron GT, RS e-tron GT, Q4 e-tron SUV and Q4 Sportback e-tron.
By 2025, the brand aims to have more than 20 e-models in its line-up, it said.
Duesmann said: "With this roadmap, we are creating the clarity necessary to make a decisive and powerful transition to the electric age. We're sending the signal that Audi is ready."