Hyundai has revealed its a high-performance fuel cell sports car as part of a "hydrogen for everyone" strategy as part of plans to be zero emission by 2035.
At the Hydrogen Wave global online forum held today (September 7) the Korean car maker said that it would become the first OEM to apply fuel cell systems to all commercial vehicle models by 2028, but revealed details of a product launch strategy which would also deliver cars.
A next- generation fuel cell system with power outputs of 100kW and 200kW will be launched in 2023 which will help reduce costs by more than 50% as part of a bid to achieve fuel cell electric vehicle (FCEV) price point parity with electric vehicles (EV) by 2030.
Hyundai's next-generation fuel cell system will double the power output of the current Nexo FCEV SUV system.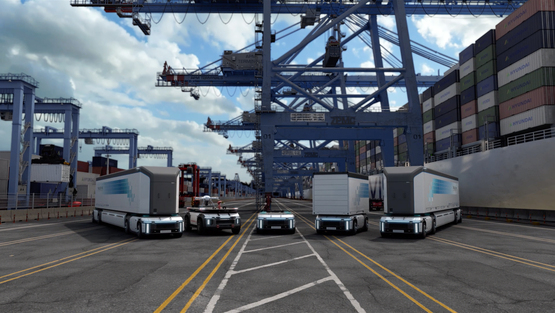 Among the new platform's applications are concepts for autonomous trailers, drones and rail transport solutions.
But Hyundai asserted that fuel cell technology is equally applicable to high-performance vehicle applications as it unveiled its Vision FK sports car.
With a maximum output of over 500kW, the Vision FK concept can accelerate to 62mph in less than four seconds, it said, while being capable of a zero-emission range of over 600km.
Group chairman, Euisun Chung, said: "By developing advanced technologies and innovative systems – as well as encouraging close collaboration between public and private sectors across the globe – it is possible to make this sustainable vision a reality for all."
He added: "Hyundai Motor Group's vision is to apply hydrogen energy in all areas of life and industry such as our homes, work-places and factories.
"The goal is to make hydrogen readily used for everyone, everything, and everywhere.
"We want to offer practical solutions for the sustainable development of humanity and with these breakthroughs, we aim to help foster a worldwide Hydrogen Society by 2040."
At this week's Munich Motor Show, Hyundai announced that it will only sell zero-emissions vehicles in Europe from 2035 on its way to becoming carbon neutral by 2045.
Its plan states that 30% of global sales to be zero-emissions by 2030, with sales of petrol and diesel vehicles ended five years later.
Internal combustion-engined vehicles will be completely removed from the company's global markets by 2040.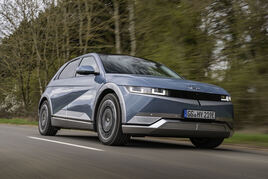 Last month analyisis compiled by AM100 retailer Peter Vardy indicated that Hyundai is expected to have the world's largest range of electric vehicle (EVs) by 2025.
Its current line-up includes the recently launched Ioniq 5 hatchback and the Kona Electric.
According to the Hydrogen Council – a global CEO-led initiative of leading energy, transport, industry and investment companies – hydrogen energy will account for 18% of global energy demand by 2050, with a market size of $2.5 trillion.
The popularization of hydrogen energy is also expected to help cut CO2 emissions by more than six billion tons a year, while creating over 30 million new jobs.