Dacia UK has "decommissioned" its pioneering online new car retail portal as it bids to improve its omnichannel customer journey.
The platform, launched with a national marketing campaign in December 2018, succeeded in selling just 250 cars wholly online in the period that followed and new brand director Luke Broad is now keen to leverage Dacia's online presence to provide a smoother online process for car buyers.
Broad, part of the new the Dacia UK business unit established as part of the OEM's ''Renaulution' strategy, told AM that Renault chief executive Luca de Meo had described the UK as the "digital laboratory" for the Renault Group, and the Dacia brand as its "lead brand" in digital innovation.
As such, the development of its online retail offering into something which better integrates with its retailers' operations was a priority, he suggested.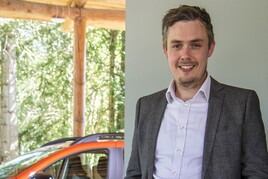 "If you go on to Dacia.co.uk at the minute, you won't find (the online retail portal) because we've decommissioned it," Broad said.
"We've taken the view really that we need to do better on that. So we're currently building the next evolution of Dacia buy online, the idea being it's fully integrated with all of our systems at Dacia UK, it's all live updating, and the customer can start their journey online, finish it offline, or do whatever they want.
"The whole mantra for this project is anything I can do offline, I can do it online, it's as simple as that."
Commenting on Dacia's new role as the Renault Group's digital innovation lead, Broad told AM: "You'll see the brand start to become a lot more digital in the next six-to-12 months, if all goes to plan."
A shift to an agency model is not on the horizon, despite Dacia's focus on offering a better digital experience for its customers.
Broad told AM that hew did not see it as part of the plan "in the next four or five, six years", adding: "Today, the model with our dealers is working. We see our dealer partners as an asset and we believe in the strength of the retail network."
This year brings the introduction of the new seven-seat Jogger MPV to the Dacia range and the first full-year of sales for the updated Duster line-up.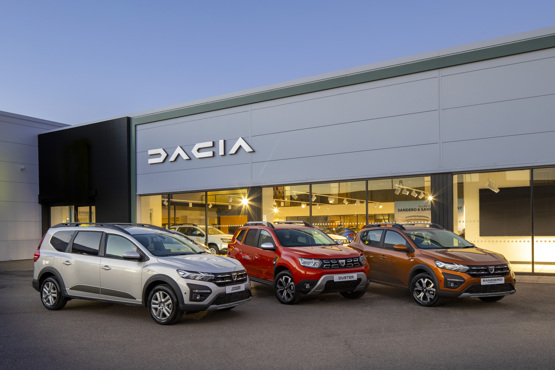 Year-to-date in the UK Society of Motor Manufacturers and Traders (SMMT) data shows that Dacia's registrations are up 70.04% to 7,502.
Retailers, meanwhil, are preparing to invest in a new corporate identity (CI) for their dealership sites.
Part of Dacia's digital development journey has been the introduction of a new virtual showroom, which will aim to deliver better-qualified leads into those retail spaces.
Open from 11am to 9pm it allows customers to book an appointment with a brand guru, who will take them on a tour of a vehicle and its features, or simply discuss their buying requirements.
Broad said that the offering provided "ready made leads" to the group's franchised retailers and was attracting strong engagement, with many calls lasting between 45 minutes and an hour.
He said: "I think that's one of the ways that will enhance the digital capability that we're already working on because human interaction is still really important.
"As good as an online system, you can build I think, at least for my customers, for our customers, there's always going to want to be human interaction involved in that process."