Car buyers' awareness of online 'click to buy' car sales programmes has grown by 21% in just a year.
Research of more than 1,000 in-market car buyers by Motors.co.uk found that 40.7% were aware of such schemes being available to buy their next car online, compared with 33.6% 12 months earlier.
Its Consumer Insight Panel survey has found that an average of only 30% of UK car owners would seriously consider buying their next car online, with the desire lowest among the segment aged 55+, the prime new car buyer segment with the highest disposable income.
Less than two in 10 of the over 55s would buy their next car online.
Motorists aged between 18 and 35, who typically have lower disposable income, are the most keen to buy online. Four in 10 would do so.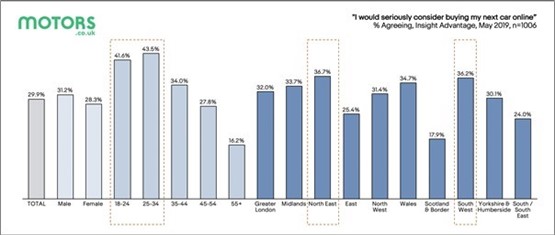 The research also found that 78.5% of car buyers still want to view or test-drive a car before buying it.
"Click to Buy car services are clearly gaining momentum but our research shows the important role still played by dealer visits to view and test drive cars before making a purchase," said Dermot Kelleher, Motors.co.uk's head of marketing and business intelligence.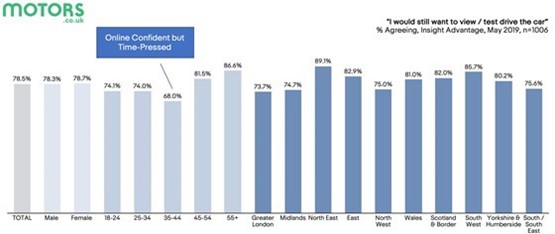 "Perhaps unsurprisingly, Click to Buy has strong appeal for Gen Z and Millennials, but it is Gen X car buyers, aged between 35 and 44, who show the strongest inclination to buy sight unseen, without a test drive.
"This is the generation who have grown up with online services and might now find themselves time poor through family and work commitments and who appear most open to a direct digital solution when they buy their next new or used car," said Kelleher.