The relationship between manufacturer, dealer and customer is undergoing dramatic change. The arrival of the connected car, with its incredibly valuable dataset, will see OEMs encroach on the retailer's patch even more, but dealers are unlikely to give ground lightly.
The connected car is the first step to autonomous driving, in turn leading to a host of different mobility services, and OEMs are already staking their claim.
Technology company Summit, which partnered Rockar with its first retail venture at Bluewater shopping centre in 2014 and now counts Jaguar Land Rover and Honda among its clients, helps OEMs to not only transact online but to build a data profile of the customer.
Summit's automotive division managing director, Tony Patterson, said: "The connected car is the first mechanism to join the dots, allowing OEMs to have a true on-going relationship with the customer. In the past, OEMs have been hands off and now they are starting to own that customer journey.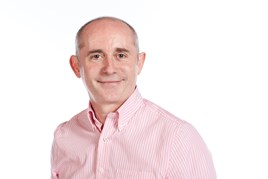 "The connected car is a pivotal point in terms of the whole relationship between the customer and the OEM. It marks a change in the selling ecosystem. I think dealers will be forced into a transactional relationship with the customer, whereas the OEMs will have a product relationship which is far deeper."
APD Global Group measures customer engagement and how it impacts retention, recommendation and loyalty for car brands, dealer groups, fleet providers and automotive suppliers.
Executive chairman Paul Turner identified customer engagement and interaction as being at the core of the emerging customer relationship driven by new technology, including autonomous, connected, electric and shared vehicles (ACES).
He said: "Essentially, the customer should be in control of their data, and ultimate ownership is down to the individual."
GDPR
Thus, it is likely that data regulations could prove the focal point in the customer ownership battleground.
However, as Patterson pointed out, the OEMs have the real opportunity to "own" the customer as they are likely to think of themselves as a Toyota, Mercedes or BMW driver.
But Patterson also says that, to gain ground, OEMs will need to overcome their cautious and "ultra conservative" approach to GDPR.
Sophus 3 works with manufacturers, large dealer groups and publications such as Auto Trader and Auto Express as well as Google, tracking every touchpoint of the customer journey.
Managing director Scott Gairns believes the connected car will be considered like any other device under GDPR.
He said: "Consent will have to be explicit, so unless someone proactively opts in, the information should not be shared without consent."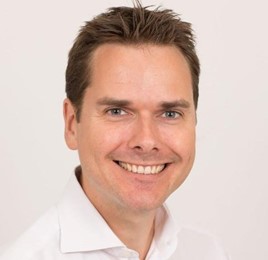 There are several issues to tackle including withdrawal of consent, consent when vehicles are driven abroad which means data is hosted by another server and first generation connected vehicles where customers' consent on data sharing has not been gained, falling into costly recall territory to make such vehicles GDPR compliant.
Gairns added: "As long as you are sharing data, the user needs to give consent, even if it is data that will make the car safer or prevent any issues in the future."
Several questions surrounding data currently remain unanswered, such as 'does the data belong to the customers, or is it the OEM's?' and 'could both parties work together as joint data controllers?', according to Gerardo Montoya, managing director of automotive at Experian UK&I.
Montoya, though, raised other questions around GDPR: "Separately, connected vehicles generate data such as reports on technical issues and vehicle upgrades which could be argued to be outside of GDPR because they don't fall under personal information. This will ultimately be dependent on how the data is processed.
"The industry also must come to an understanding on who owns the data when a car is sold on. Data retention is a key principle in GDPR and the wider availability of connected cars in the future is something OEMs will need to grapple with.
"Overall, the solution can only be focused on transparency and permissions. A lot can be learned from how the mobile phone industry has educated consumers over time and how that's developed. Ultimately, consumer consent has to be king."
How do dealers fit in?
With such complexities at play, Gairns believes the real battleground will be around resources to ensure compliance and ultimately, this will rest with the OEMs.
Despite this, Gairns predicts dealers will be reluctant to give up 'ownership' of the customer.
He said: "I think it is part of a bigger issue happening at the moment; there are lots of brands such as Vauxhall and Volvo which have renegotiated their contracts with their dealers saying that the customer no longer belongs to the dealer but belongs to the brand. I think a lot of dealers and dealer groups are already fighting back.
"It is part of the emerging value surrounding connectivity, electrification and autonomous vehicles which they will not share with the dealers and, as we know, all those powerful aspects will soon be monetised."
Patterson also sees the OEMs undertaking a direct selling role with retailers falling behind, although the picture is far more complex with aggregators such as Auto Trader and carwow, whose strength is in their data, as well as finance providers alongside the dealer and the manufacturer all claiming the single customer as their own.
However, should such a battle ensue over the ownership of the customer, Gairns warned customers could be left confused if they receive conflicting or duplicate information from various sources.
While Turner acknowledged the manufacturers' advantage with the connected car, he balanced this with the personal relationship forged by the dealer with the customer and the need to provide ongoing SMR requirements.
But he added: "As vehicle sales profits continue to recede and the impact of EVs on aftersales revenues is felt, an ability to access data and communicate directly with customers will become an increasingly crucial part of any OEM's balance sheet, and a likely area of confrontation with their dealer networks.
"While OEMs might 'own' the customer of the future or at least the asset (vehicle) of the future, they will likely require a robust support network to facilitate the current and new opportunities to arise from connectivity. Dealers – although potentially not as we currently know them – will arguably be a critical component of that ecosystem."
Added value
Whatever the outcome, the debate needs to place customers at the centre as car buyers will not simply allow access to their data with nothing in return.
In the first instance, Patterson identified added value around software updates such as sat-navs with OEM customer portals providing access to a number of services and subscriptions, together with the ability to turn them off and on.
With electrification and the need for customers to have a different energy account, a wide number of benefits and offers can be made.
Gairns said: "The question won't be how do we navigate around the consent but how can we ensure we get the consent. It will be about finding incentives to ensure the customer agrees to share their data.
"This is what the OEMs will need to understand very quickly, that we are no longer living in a world where people will give their data freely, they will want something in return and it's an area that OEMs will start monetising."
Data from the connected car, how it's stored, shared, accessed and consent obtained, will be on the agenda when the EU Block Exemption Regulations (BER) are updated.
Rules governing sales will be updated in 2022 followed by the aftermarket in 2023 and it is unlikely manufacturers will operate by different rules in the UK, despite having exited the EU.
Lawyer Miles Trower will explore the implications at AM's Automotive Retail Congress on May 21.