Car dealers across the UK delivered "robust car sales" growth as the easing of Government lockdown measures unlocked their ability to trade in June.
According to data compiled from a sample of 800 dealership sites by lead management specialist Dealerweb, new car sales increased by 16.5% and used cars by 27.4% compared to the same period in 2019.
While some of the rapid recovery could be attributed to pent-up demand, with many retailers delivering vehicles sold immediately prior to and throughout the lockdown period, news of the increased activity is encouraging for a sector which has had to adapt to social distancing measures.
Dealerweb's data also indicated that the average value of used vehicles increased from £18,737 in June 2019 to £19,560 last month as the average new vehicle value increased from £28,404 to £31,589.
Managing director, James Hill, said: "It's clear that pent up demand from the lockdown period is driving demand for both new and used vehicles. Dealers have done an exceptional job in gearing up to operate effectively in the new normal.
"We encourage all dealers to ensure they are connecting the digital customer journey from enquiry to sale. The economy is facing great challenges, and every lead should be cherished."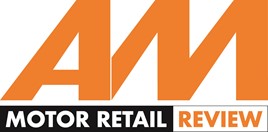 For more insight into June's car markets, register for the AM Motor Retail Review webinar, which will be held on July 6 at 2pm.
Invited industry executives, including BDO's head of motor retail Steve Le Bas and Cambria Automobiles managing director Tim Duckers, will discuss June's new car registrations and social distanced trading, plus share their thoughts on the prospects for Q3.
Yesterday (July 1), AM reported that the car retail sector was divided over suggestions by the Bank of England's chief economist that the UK is already on track for a V-shaped recovery from the COVID-19 coronavirus pandemic.
Andy Haldane told The Times newspaper that the depth of the coronavirus recession was likely to be less than half as bad as the Bank had feared in May, adding: "It is early days, but my reading of the evidence is so far, so V."
But Philip Nothard, customer insight and strategy director at Cox Automotive UK, questioned the optimistic tone. He said: "As you say, two months in are we not already past the 'V' scenario?"
Zeus Capital markets analyst, Mike Allen, meanwhile, suggested that it was too early to predict the shape of the UK's recovery, just a month after England's car dealerships re-opened and days after Scottish businesses in the sector were allowed to re-open their doors to customers.
Allen said: "I still think how companies react to bringing back furloughed staff will have a big impact on economic performance in the months ahead.
"Pent-up demand no doubt unwinding but how long this lasts for will depend on whether people have jobs or not in my view."
For some in the UK, uncertainty still surrounds the possibility of a 'second-wave' of the COVID-19 virus, with a regionalised outbreak already set to impact the recovery of retail businesses in Leicester.