The Society of Motor Manufacturers and Traders (SMMT) has teamed-up with automotive industry bodies from across Europe in a plea to avert what they have referred to as a "€110bn no deal Brexit disaster".
A total of 23 industry bodies have come together to urge to call for urgent free trade deal before the end of the transition period in just 15 weeks' time after calculating that a 'no deal' and the implementation of WTO tariffs could jeopardise the production of around three million EU and UK built vehicles over next five years.
The bodies said that a 'no deal' would result in a combined EU-UK trade losses worth up to €110bn (£101.5bn) to 2025, on top of around €100bn (£92.3bn) in lost production value so far this year because of coronavirus crisis.
Fears about the impact of failed UK-EU negotiations were aired in a statement issued today (September 14), just three days after the UK-Japan Comprehensive Economic Partnership Agreement was agreed in principle by International Trade Secretary Liz Truss and Japan's Foreign Minister.
It has been suggested that the deal with Japan could increase trade by £15.2bn, giving a £1.5bn boost to economy and increasing UK workers' wages by £800m in the long run.
But commenting on the threat of stalled talks with economies closer to home, Sigrid de Vries, the secretary general of the European Association of Automotive Suppliers (CLEPA), said: "A 'no deal' Brexit would disrupt the integrated automotive supply chain and hit industry at a critical moment.
"The impact will be felt far beyond the bilateral trade streams alone, translating into a loss of jobs and investment capacity.
"The automotive sector is the EU's largest private R&D investor with €60bn (£55.4bn) invested each year. We need a deal that maintains the sector's global competitiveness."
Following publication of August's 20.8% decline in car manufacturing the SMMT warned that the UK's automotive sector must not endure the "further shock of a 'no deal' Brexit" as it fights back from COVID-19 lockdown.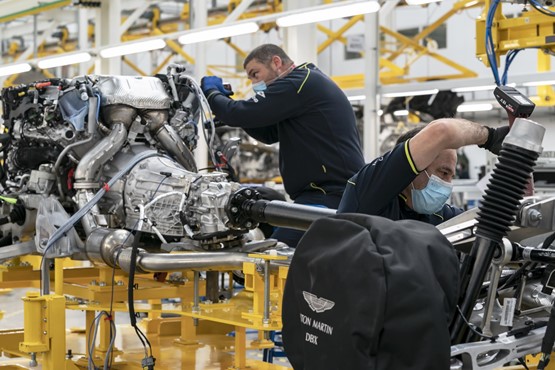 Before the COVID-19 coronavirus crisis hit, EU and UK production of motor vehicles was running at 18.5 million units a year.
This year some 3.6 million units have already been lost across the sector due to the pandemic.
New calculations suggest that, for cars and vans alone, a reduction in demand resulting from a 10% WTO tariff could wipe some three million units from EU and UK factory output over the next five years, with losses worth €52.8bn (£48.7bn) to UK plants and €57.7bn (£53.2bn) to those based across the EU.
The SMMT and its European counterparts said that the combined loss in trade value would seriously harm revenues for a sector that is one of Europe's most valuable assets, employing millions of people and generating shared prosperity for all, with a combined trade surplus of €74bn (£68.2bn) with the rest of the world in 2019.
Collectively, the EU27 and UK automotive sector is responsible for 20% of global motor vehicle production and spends some €60.8bn (£56.1bn) on innovation per year, making it Europe's largest R&D investor.
SMMT chief executive, Mike Hawes, said: "These figures paint a bleak picture of the devastation that would follow a 'no deal' Brexit.
"The shock of tariffs and other trade barriers would compound the damage already dealt by a global pandemic and recession, putting businesses and livelihoods at risk.
"Our industries are deeply integrated so we urge all parties to recognise the needs of this vital provider of jobs and economic prosperity, and pull out every single stop to secure an ambitious free trade deal now, before it is too late."
Hildegard Müller, president of the German Association of the Automotive Industry (VDA), said: "The automotive industry needs stable and reliable framework conditions.
"It would be to the great disadvantage of both sides if the UK withdrawal were to end with the application of tariffs in mutual trade.
"This would jeopardise closely linked value chains and possibly make them unprofitable.
"Our member companies have more than 100 production sites in the United Kingdom.
"We hope that the EU and the UK will continue their close partnership - with a comprehensive free trade agreement."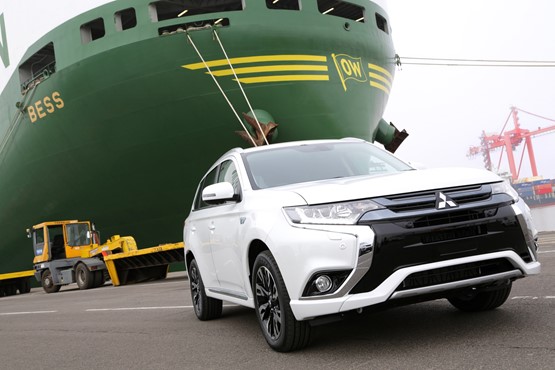 Car retailers joined the SMMT in welcoming the UK Government's progress in negotiating a trade agreement with Japan.
Hawes said that that the conclusion of such FTAs represented "significant milestone for our industries".
Marshall Motors chief executive, Daksh Gupta, said: "This is great news for our Japanese brands, let's hope that our friends in the EU follow suit as well."
Mazda UK managing director, Jeremy Thomson, is among the OEM bosses in the UK who have previously spelled out the opportunity presented by a UK-Japan free-trade deal.