Used car dealers are more positive about their ability to make a healthy margin on their sales than they were before the COVID-19 pandemic, a new survey has found.
The latest dealer sentiment survey carried out by Cox Automotive's NextGear Capital business revealed that 43% predict that used vehicle profit margins will rise throughout the course of 2021.
This comes in contrast to sentiment expressed in January 2020, when 54% were anticipating a reduction in their fortunes.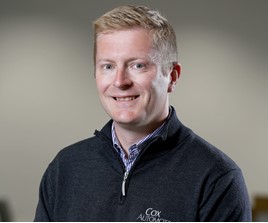 Liam Quegan, managing director of Manheim Auction Services & NextGear Capital, said: "We're seeing real hope among used vehicle retailers about their prospects, despite market conditions remaining highly challenging.
"The sector has proved remarkably resilient throughout the pandemic and with an easing of restrictions becoming a tantalisingly close prospect, dealers are rightly preparing for a return to growth.
"But we mustn't be complacent and would advise dealers against over stretching themselves as consumer demand begins to rise again. Cautious optimism should remain our collective maxim."
Predictions of a strong return to trading after an easing of Lockdown 3 restrictions have already been aired by Auto Trader.
And earlier this week Buyacar said that analysis of its survey data suggested that car dealers across the UK should be braced for "massive pent-up" demand from customers when the current COVID-19 'Lockdown 3' restrictions are eased.
In a mid-month market review published yesterday (February 18) Phillip Nothard, Cox Automotive's insight and strategy director, said it was "vital" that car showrooms are able to re-open as soon as possible despite signs that many retailers continue to perform well against the odds in COVID-19 'Lockdown 3'.
Nothard said that 75% of car dealers who responded to the automotive retail services specialist's latest survey indicated that new car orders for March were down between 10 and 50% year-on-year.
And in an echo of the calls made by the Society of Motor Manufacturers and Traders (SMMT) and National Franchised Dealers Association (NFDA) last week, he said: "Q1 is a critical period and it's vital that showrooms are able to re-open as soon as possible."