Record used car prices are not deterring new car buyers from switching into a used alternative to avoid the lengthy lead times triggered by supply shortages, according to Auto Trader.
The online car marketing platform said that the average value of a car had risen 15.2% year-on-year last week – a 66th consecutive week or retail price rises – reaching £16,858.
But, despite the record acceleration in pricing, its research revealed that 74% of new car buyers are open to buying a used car alternative to avoid delivery delays brought about by the impact of COVID-19 and semiconductor supply issues.
As AM learned of at least one OEM importing 'incomplete' vehicles to the UK in a bid to beat delivery delays, Auto Trader survey data revealed that, while nearly half (46%) of new car buyers would not be prepared to wait for more than a month for their preferred vehicle, the majority would make the switch if delays persisted.
The insight into consumer behaviour came as consumer demand appeared to strong.
Auto Trader's platform visits rose 32% compared to the same week in 2019, with 15.8 million cross-platform visits, with the average number of leads being sent to retailers growing 68%.
Retailers are selling cars faster as a result, with a sale taking 26 days on average – a 10% drop from April.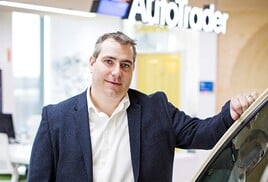 Auto Trader data and insights director, Richard Walker, said: "Used car demand is being fuelled by many factors, not least consumer confidence, low unemployment levels, concerns about safety on public transport, but now also the supply constraints we're seeing in the new car market.
"We estimate there are up to 600,000 new car transactions that won't happen this year because of these constraints, with many consumers looking to used car alternatives. This suggests we can expect a sustained period of positive used car demand."
Walker added: "Based on the incredibly strong metrics we're observing across the market we anticipate at least eight million used car transactions this year.
"However, this doesn't even begin to reclaim the sales we saw lost in 2020 due to the lockdowns; if used car supply remains robust, we're confident there's enough used car demand in the market to outperform our predictions."
Data revealing last week's most appreciating and depreciating cars has shown that sports and performance cars continue to fare well in the buoyant used car sector.
Jaguar's XK coupe, the Audi RS3 and Mazda MX-5 were the top three appreciating cars on Auto Trader.
Some cars are still losing money, despite the market's supply constraints and strong demand, however.
According to Auto Trader's data, DS Automobiles' DS3 Crossback and DS 4 were the month's worst performing vehicles, followed by BMW's flagship 8 Series coupe.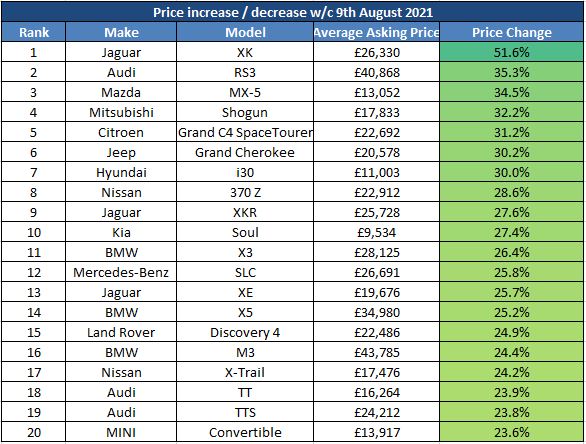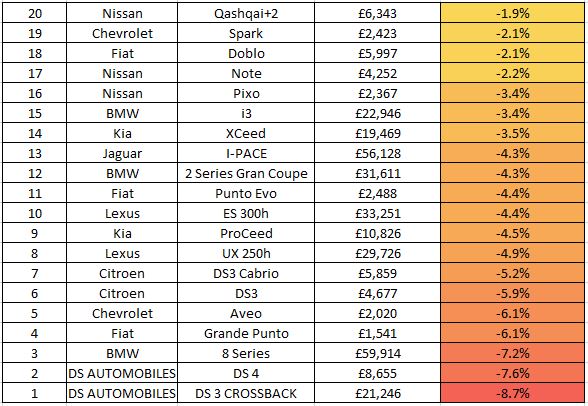 Fewer retailers are adjusting prices on fewer vehicles as most businesses hold out for strong margins.
Auto Trader said that an average of 2,054 retailers made daily price adjustments last week, which is over 383 fewer than the same period in 2019.
An average of 9,836 vehicles were repriced every day, which is 33% fewer when compared to 2019.
Last week's price reductions averaged just £68, which is 80% less than the average adjustment made in 2019 (£343).