Car retailers have yet again proven their resilience and optimism while trading in an industry sector that makes even less margin than the average fast-food restaurant.
Less than one-in-three dealers see the ongoing vehicle supply challenges as a "disaster" that is threatening the long-term viability of their business, according to a recent AM reader poll.
The global semiconductor shortage hit the automotive industry hard in 2021 and carmakers from Volkswagen to Stellantis have warned supply will remain tight in the first half of 2022.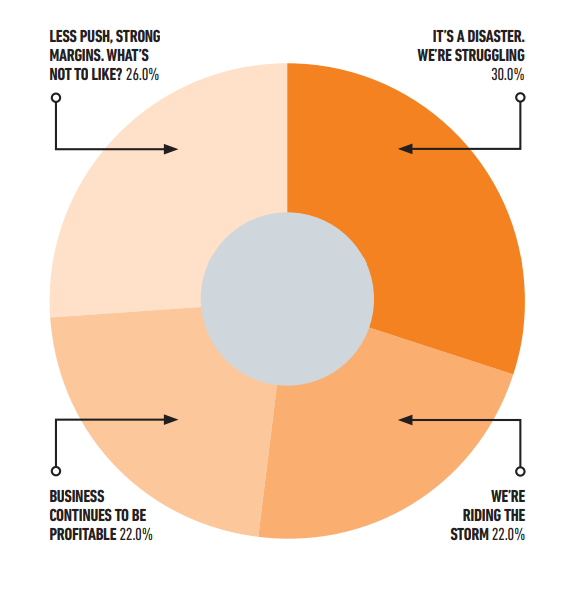 A consequence has been rising values of used cars as competition to fill forecourts increased.
Retailers responded to the question 'What is your take on the automotive retail sector's ongoing vehicle supply shortages?' as part of AM's monthly poll.
"We're banking on a strong Q3 & Q4 to save 2022 full year," said one participant.
Another dealer boss said: "It's a situation none of us can control. We just have to adapt and change. We will almost definitely never be blessed with stock on the ground and our business models will have to be based around virtually everything being a forward order.
"It's not ideal but it certainly isn't a disaster."
Another stated: "Used car prices appear to be artificially high and, in many cases, higher than new car prices. Clearly, this cannot be sustained and, therefore, we are exercising caution when buying used cars."
Since AM's poll was taken, Russia's invasion of Ukraine has clearly impacted car retailers' optimism about the prospect of a return to free-flowing volume later this year.
In a conversation with AM earlier this month, one said: "Our manufacturer partners have been living in the hope that things will return to normal in Q3 or Q4 from a supply point of view. With all that's going on now, it's not hard to look at things and say that's completely off-the-cards."
Ukraine and Russia are the major suppliers of both Neon – used in the production of semiconductors – and Palladium, which used to produce catalytic converters.