New car registrations are expected to decline 10% year-on-year in the first half of 2022 with all hopes pinned on a recovery in H2, Cox Automotive's latest forecasts reveal.
The automotive remarketing and services provider has once again revised down its projections for the UK's new car market in figures published in the latest version of its Autofocus publication, with insight and strategy director Philip Nothard conceding: "It is looking increasingly likely that the pre-pandemic automotive market we all knew may never return."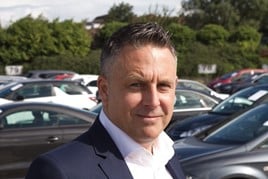 Nothard believes that downgrades would have been on the cards even without the impact of Russia's invasion of Ukraine, with global vehicle production expected to be down by 31 million this year.
As a result, its revised baseline registrations scenario now sees Q2 2022 end on 436,286 registrations, a reduction of 9.9% year-on-year, while Q3 2022 is now predicted to end on 483,433 registrations – a 22% increase.
Cox Automotive expects the baseline scenario for the full year to end on 1.65 million registrations, a 0.2% increase year-on-year, but a 13.8% downgrade on previous forecasts.
Its upside scenario of 1.83 million represents a 11.2% year-on-year increase, meanwhile, resulting in a 14.1% downgrade.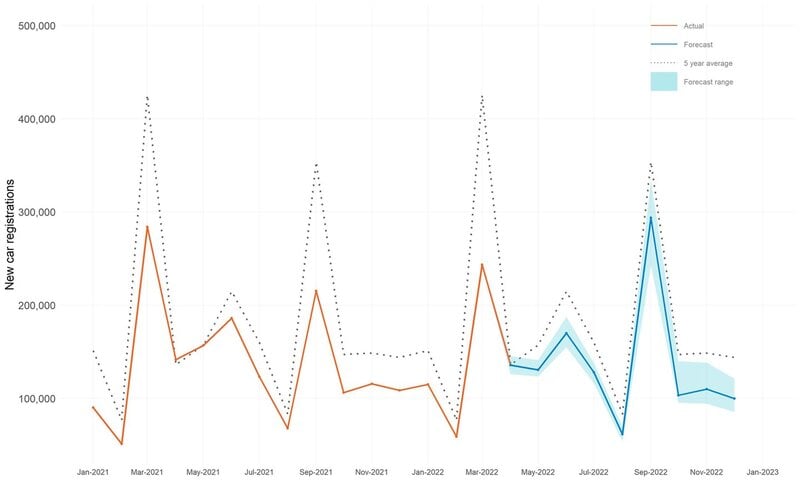 Nothard said: "Whether it is a growing number of manufacturers switching to the agency model or ongoing supply chain disruption, the UK's automotive sector looks set for short to medium-term volatility and may well emerge from this looking completely different to pre-pandemic levels."
Earlier this month Society of Motor Manufacturers and Traders (SMMT) registrations data showed that the UK automotive sector has suffered its worst March new car registrations result since 1998.
SMMT chief executive Mike Hawes stated that the result, which left Q1 registrations down 1.9% year-on-year despite a rollback of the COVID-19 pandemic restrictions, "lays bare the challenges ahead".
As previously reported by AM, Cox acknowledged that hopes of an early 2022 recovery from the automotive supply chain issues were dashed by the conflict in Ukraine.
Despite soaring UK inflation, however, car retailers remain confident of making a profit as order books continue to bulge and consumers acknowledge the unlikely application of discounts amid supply shortages.
Many customers are even willing to sacrifice key trim elements to get into a new car as vehicles roll off production lines missing tech-heavy items such as touchscreens, heated seats, and sat navs.
Nothard said: "Supply headaches also persist from the long-awaited fulfilment of orders made 12 or even 18 months ago. However, there are also reports of this year's order books already being full, so it's clear the backlog of orders will only grow, and new orders won't turn into actual registrations until at least H2 2022 or even into 2023."