Stellantis' fully electric Fiat 500 hatchback helped the OEM lead Europe's EV sales race in April as overall new car registrations declined by 20%.
The latest regional sector report from Jato Dynamics showed that Fiat's new EV had topped the zero emissions charts last month – beating popular products from Tesla and the Volkswagen Group – as component supply shortages continued to stymie registrations in the wider market.
The result came ahead of today's (May 30) announcement that Fiat would end sales of all non-electrified products from July 1.
Concerning decline
European new car registrations declined 20% to 821,000 units last month as shortages triggered a similar 18% drop in the US and China experienced a decline of 48% amid a resurgence in COVID-19 issues.
The result leaves the European new car market down 13% year-to-date at to 3.55 million units, its second worst performance since the same period in 1991.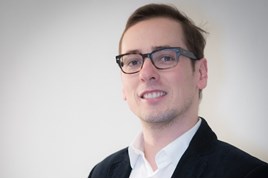 Jato's global analyst Felipe Munoz, said: "It's concerning to see European sales falling at such a rate despite the global easing of COVID-19 restrictions.
"The worst of the pandemic damaged sales for several months, but the chip shortage looks set to be even more sustained in its impact on the market."
Even fully electric and plug-in hybrid vehicles delivered a decline in registrations during April, Jato reported, as buying incentives shifted away from plug-in hybrids (PHEV) to support pure EVs.
Registrations of zero emissions capable vehicles dropped 1.4% year-on-year, to 154,219 units overall, as EV demand increased 13% to 83,000 units but PHEV sales declined 15%.
OEMs' EV 'race'
Stellantis led Europe's EV registrations race for the first-time during April, at 16,600 units or 20% of the market.
It topped the rankings after Volkswagen Group's volume fell 37% following production issues at its plants. Hyundai/Kia took 15.1% of the market, marking an increase in volume of 61%.
Year-to-date, Volkswagen is out in front with 18.2% of the EV market and a volume increase of 8%, but this falls short of its overall market share of almost 24%.
Stellantis follows in second place with 15.7%, compared to a 19.1% share in the overall market, as its Peugeot e208 took second place in the EV rankings.
Tesla came in at third place with a EV market share of almost 15%.
Last month AM reported that Volkswagen Group's race with Tesla to become the world's leading electric vehicle (EV) producer by 2025 would be 'tight'.
Speaking at the Financial Times' Future of the Car Summit, the OEM's chief executive Herbert Deiss conceded: "I didn't expect our main US competitor's growth to be so fast."