Citroen has unveiled the new C5 X, a flagship luxury car that will arrive in UK dealerships early next year.
The new model has a greater focus on comfort and luxury and combines the attributes of large saloon, estate and SUV. It is expected to cost from £27,000 when it goes on sale.
Sharing a platform with the existing C5 Aircross, the new C5 X uses an extended wheelbase to improve passenger space, while the 545-litre boot offers the practicality of a traditional estate car.
Vincent Cobée, Citroen CEO, said: "With new C5 X, Citroen has created an ambitious, large touring vehicle, a real tool for winning over customers who are increasingly inclined to explore the world. An audacious and original proposal that truly embodies all of Citroen's expertise: innovation, care and above everything well-being."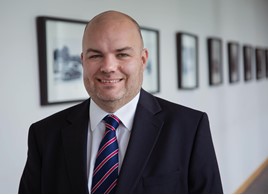 In a recent AM manufacturer profile feature, Citroen UK managing director, Eurig Druce, spoke of his hopes that an influx of new product will help stem the tide of lost sales, with no fewer than 11 model derivatives being launched over a 16-month period as the brand kick-starts its electrification strategy.
He said "Starting with the C3 renewal and the first plug-in hybrid (PHEV), with C5 Aircross, the product push is now accelerating our EV journey with e-C4, e-SpaceTourer, e-Dispatch and e-Relay vans," he said.
"In fact, all of our van range will be electrified by the end of 2021 and 100% of our car range by 2025."
From launch, the incoming C5 X wil be offered with a range of PureTech petrol and plug-in hybrid engines, including the 225PS powertrain that is already offered in the C5 Aircross. In the C5 X, the plug-in hybrid offers a 31-mile zero-emission range.
The C5 X also benefits from a new infotainment interface that features a 12-inch central high definition touch screen, natural voice recognition and a customisable display with widgets, just like on a tablet.
Compared to traditional large car rivals, Citroen says the new C5 X delivers "surprise and excitement at first sight". It is inspired by the CXperience Concept that was unveiled at the 2016 Paris Motor Show.
Citroen's Advanced Comfort suspension system will be fitted as standard, while plug-in hybrid models will be fitted with a new adaptive version that offers three different configurations.
To make journeys as relaxing as possible, Citroen engineers have focused on keeping the interior as quiet and calm as possible with the acoustic laminated glass for the front and rear windows.
More details about the C5 X, including pricing and specifications are expected later in the year before the new model arrives in early 2022.