Hyundai Motor UK has appointed Andrew Tracey as its new sales director and James Snowden as product and planning director as it embarks on a year of multiple product launches in 2020.
Former Volkswagen man, Tracey, was previously sales and marketing director at the FCA Group and joins the Korean brand from a position as marketing and brand strategy director for Alfa Romeo and Jeep.
Snowden has also worked for FCA and Volkswagen Group and steps into the newly created role of product and planning director.
In his new post, Snowden will be charged with improving product competitiveness at a UK level and greater alignment with sales planning, a statement issued by Hyundai UK said. The role will also be responsible for the company's Import Centre at Tilbury Docks.
The two new appointments follow last month's recruitment of Andy Waite as its new head of network development.
That followed the Hyundai network's recent expansion to 167 locations in the UK with the addition of six new dealerships.
Commenting on his new posting, Tracey said: "I am delighted to join the ranks at Hyundai, particularly at such an exciting time for the brand.
"The UK car market does remain extremely challenging. However, I am confident that with the strength of our model line-up and working even more closely with our dealer partners, we will realise a strong, sustainable and profitable future for Hyundai in the UK."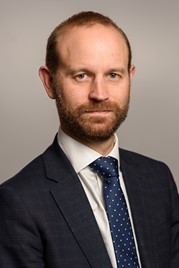 Snowden said: "Over the next few years, we will expand our line-up with a broad selection of new and innovative vehicles focused on enhanced design, improved connectivity, and next stage eco-technology which will deliver even greater value for our customers.
"I look forward to working with the strong team at Hyundai UK to ensure the company maintains its leadership in the eco-mobility market whilst also growing our market competitiveness further."
Hyundai said that its new appointments come at a time that sees the brand embark upon an intense period of new model launches throughout 2020.
In January Euisun Chung, executive vice chairman of Hyundai Motor Group, revealed plans to grow the range from its current 24 alternative fuel vehicles (AFV) to 44 by 2025 – including 13 hybrids, six plug-in hybrids, 23 battery electric vehicles (EV) and two fuel-cell electric vehicles – as it aims to become "a game changer capable of setting the rules of the market"
This year's launches are already underway with the arrival of the new i10 city car in UK showrooms.